Need an Attorney You Can Count On?
We are proven Criminal Defense Attorneys in Austin, Texas with outstanding track records.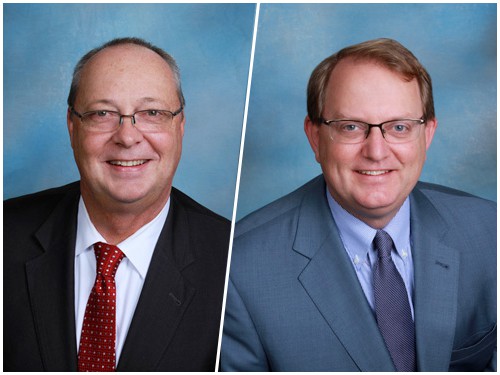 Harassment charges cover a wide variety of situations, and it's easy to get mistakenly or falsely accused. To find out if your charges can be beaten, speak with an Austin online harassment lawyer.
Harassment is a serious charge that can badly tarnish your reputation-and the possibility of criminal charges even extends into the cyber world. Words said or typed may seem like a joke at the time or simply be poorly worded, but you may face long-lasting penalties as a result.
The only real choice when facing criminal charges is to fight them and protect your future wellbeing. To make certain that nothing is overlooked and that you get the best outcome available, you will need the help of an Austin online harassment lawyer from Hines & Holub.
What Is Online Harassment?
A harassment charge can take many forms, including making obscene requests, suggestions, or proposals or making threats against the accuser's person, family, or property. This also includes knowingly conveying a false report of another person's death or serious injury.
Online harassment most frequently occurs when you send repeated electronic communications of any kind in a manner that will harass, annoy, alarm, abuse, torment, embarrass, or offend the accuser. This includes calls, emails, texts, faxes, and even messages to pagers.
Harassment Penalties
Your first harassment conviction is a class B misdemeanor and gets you a fine of up to $2,000 and a cyber world of up to 180 days. Any further harassment convictions are class A misdemeanors and carry a fine of up to $4,000 and a jail sentence of up to one year.
These penalties can both devastate you financially and put stress on you, but having a criminal record will follow you for the rest of your life. The increased accounts of online harassment and social outcry have motivated prosecutors to take tough stands against defendants like you, which is why it's within your best interests to retain the services of an Austin online harassment lawyer.
The Criminal Defense Help You Need
The serious nature of these charges deserves a serious defense, and an Austin online harassment lawyer from our firm can provide you with exactly that. We can also handle all of the legal documents, courtroom procedures, and might even be able to appear in court in your stead.
This will all relieve a great deal of stress from your shoulders and allow you more time to focus on your family and career. We will also collect the evidence necessary for your defense and find any available witnesses to provide testimony in your defense. An Austin online harassment lawyer is a necessity when it comes to plea bargaining and depositions, as well.
Possible Defenses Against Harassment Charges
The form that your defense will take depends entirely on the circumstances of your charges. As an example, we may be able to make the claim that your actions were protected under free speech, but this usually depends on whether the communications were considered to be for business or other legitimate purposes.
We might also argue that the alleged harassment was an unintended consequence of other non-harassment actions. If you posted a violent video clip on a social media site and it was offensive to someone online, that individual has no legal claim because you did not intend to harass him or her.
Work with an Austin Cyber Bullying Defense Attorney
If you have been charged with a harassment crime, you have to fight it to avoid having a criminal record that can affect your professional and personal lives. You will need the help of an Austin online harassment lawyer from Hines & Holub to successfully keep your freedom and your good name. To get started with a free and confidential case evaluation, call us at 512-472-6565 or complete the form below.
Call our on-call attorney now to discuss your case now.
No matter how complex your charges may seem, you can have peace of mind knowing our legal team is behind you. You aren't in this battle alone. Get our Austin criminal attorneys on your side today.