At Hines & Holub, we are Board Certified Criminal Defense Specialists. We have become known for providing high-caliber legal services in Austin, Tx and surrounding areas. With 85+ years' combined experience, we are a law firm that exclusively focuses on criminal defense.
Members of our legal team are Board Certified in Criminal Defense by the Texas Board of Legal Specialization. This specialization demonstrates that we have acquired a special competence in defending criminal cases. Our ultimate goal is to help our clients walk away with the best outcome possible.
We know that choosing a criminal defense lawyer for your case is a serious decision. When you choose to work with us, you can be confident knowing you've made the right one. Why?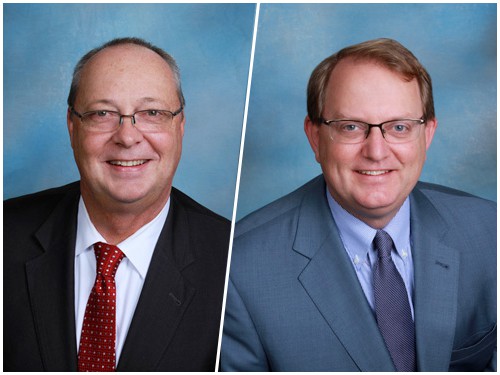 OUR FIRM BRINGS THE FOLLOWING TO YOUR CASE:
Counsel from board-certified criminal defense attorneys
Decades of collective legal insight and experience
Former prosecutors who bring an insider's perspective
Advocates who have been given a 10.0 Superb rating on Avvo
Fierce advocates who are committed to only handling criminal matters
Ultimately, our criminal defense lawyers can anticipate how prosecutors will handle a case, which helps us prepare a fully thought-out defense strategy for our clients. No matter how complex your charges may seem, you can have peace of mind knowing our legal team is behind you. You aren't in this battle alone. Get our Austin criminal attorneys on your side today.
If you are currently facing criminal charges, we strongly urge you to contact us as soon as possible. We can provide you with the highly skilled and proven criminal defense methods you need to get you through this stressful time. We are not afraid of a challenge or of standing up to anyone in defense of our clients.
We proudly offer all our clients a free case evaluation to gain a better understanding of their needs and expectations. When it comes to your future, you cannot afford to hand off your case to an inexperienced law firm. Hines & Holub has a long-standing reputation for excellence – both inside and outside of the courtroom—you need to face the future with confidence. ¡Hablamos español!