Need a DWI and DUI Attorney You Can Count On?

If you are facing charges for DWI or DUI in Austin, it is more important than ever for you to protect your rights during this challenging time. Hines & Holub is here to stand up for your rights.
Turn to Our Austin Attorneys After a DUI Arrest
Don't make the mistake of thinking that pleading guilty is your only option or even your best option. Even if police have gathered incriminating evidence against you, such as witness testimonies or field sobriety test results, we may be able to obtain a reduction of charges or a case dismissal.
Our founding attorney, William M. Hines III, is one of very few attorneys who holds the following certifications:
Officially certified to administer the DWI Texas Field Sobriety Tests
Board Certified in Criminal Law by the Texas Board of Legal Specialization
Texas DWI/DUI Facts:
In the state of Texas, it is illegal to drive a vehicle with a blood alcohol concentration (BAC) level of 0.08% or higher. Due to the state's Zero Tolerance Law, minors cannot be found to have any detectable amount of alcohol in their systems. If you were recently arrested for driving while intoxicated (DWI) or driving under the influence (DUI), you need to speak with an Austin, TX DUI attorney as soon as possible.
Penalties for DWI & DUI in The State of Texas
While you may not think a small DWI charge will ruin your future, it could have more of a lasting impact than you realize. Even just a first offense can leave a permanent mark on your record and create difficulties with finding a job, securing desirable housing, or getting into college.
If convicted, you could be penalized with the following:
Up to $2,000 in fines
Up to 180 days in jail
Completion of a DWI education program
Installation of an ignition interlock device
Higher insurance rates
Driver's license suspension
Depending on your criminal record, previous convictions, your BAC level, and several other factors, your penalties may be even more severe than the ones mentioned above. No matter your situation, it is crucial that you retain a seasoned criminal defense attorney when facing DWI charges.
Useful DWI Pages: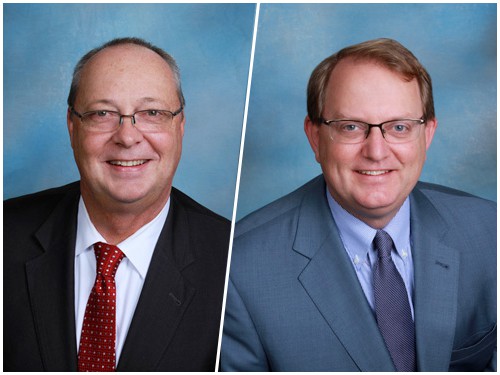 Hines & Holub are proven Criminal Defense Attorneys with outstanding track records.
Free DUI & DWI Evaluation
What To Do If You've Been Arrested for DWI
Most people never think they will find themselves behind bars or facing criminal charges, but far too many times something as seemingly harmless as having a drink at a bar can lead to a serious conviction. DWI is a serious charge that can result in life-altering consequences.
Prior to being arrested, it is important to remember that you don't have to consent to any field sobriety tests if you have a clean record. That may be the same for chemical tests in certain cases as well! Remaining calm and cooperating as best as possible can help you avoid charges or have a stronger defense down the road. But what happens when you do get arrested for DWI?
Make sure you do the following right after a DUI arrest:
Exercise your right to an attorney.

Write down everything you remember in detail.

Avoid discussing your case with law enforcement, friends, or even family.

Provide as much information as possible to your lawyer.
This experience could be instrumental in challenging your charges in court. We may be able to prove the results of your field sobriety test were faulty or that you were unlawfully stopped by police. Whatever the case, our skilled Austin, TX criminal defense attorney has the insight, legal skill, and expertise to fight your charges.
Call Us at 512.472.6565 Now!
With 85+ years' combined experience and many accolades, Hines & Holub is a law firm you can trust with absolute confidence. Take the first step today by requesting a free case evaluation. An experienced DUI attorney will review the details of your case and set your mind at ease by guiding you through this every step of the way. Above all else, we are dedicated to ensuring your rights and best interests are safeguarded throughout your case.
Call our on-call attorney now to discuss your case now.
No matter how complex your charges may seem, you can have peace of mind knowing our legal team is behind you. You aren't in this battle alone. Get our Austin criminal attorneys on your side today.