Need a Sex Crime Attorney You Can Count On?

Given how seriously sex crimes are prosecuted, it is vital to retain effective legal counsel and support as soon as you are charged with a sexual offense. Whether you have been charged one time or multiple times, our team at Hines & Holub is here to help you face the charges that have been made against you.
​We Defend Clients Who Have Been Charged With Sex Crimes In Austin Including:
Indecency
Sexual assault
Aggravated assault
Aggravated sexual continuous abuse
Deregistration
Sexual assault
Child pornography
Lewd conduct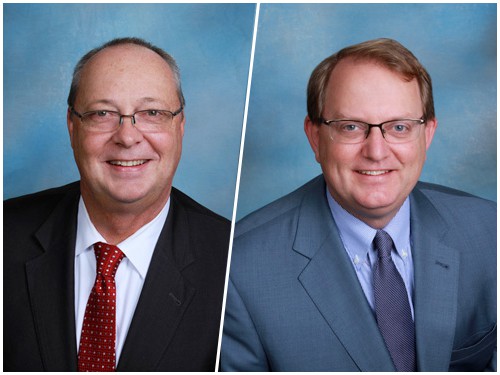 Hines & Holub are proven Criminal Defense Attorneys with outstanding track records.
Why Do You Need To Take Your Travis County Sex Crime Charges Seriously?
Unlike some more basic criminal charges, sex crimes impact a defendant's personal reputation more than anything else. While you may face jail time, extensive fines and fees, and other serious consequences, it is often the social and relational repercussions that can be the most frustrating. That is why our law firm is here to defend your future, your freedom, and your reputation.
We stand up for you and safeguard you from penalties like:
Years behind bars for a first offense
Thousands of dollars in fines
Loss of certain licenses and certifications
Registration as a sex offender
Loss of personal privacy
You may not even realize that a crime like public indecency could lead to registration as a sex offender or result in time in jail or prison. The good news is that Hines & Holub offers legal counsel for deregistration, to help eligible clients remove their names from the sex offender registry. Our team of skilled Austin sex crime attorneys craft incisive legal strategies for our clients, gathering extensive evidence, witness testimony, and other details to deliver a powerful defense.
What Qualifies Us To Handle Your Sex Offense Case?
At Hines & Holub, we don't just have 85+ years of experience, we have the proven track record of success to back our representation up. Sex crime charges are serious. Make sure you have a serious defense.
When you retain our counsel, you get:
Award-winning legal advocacy you can trust
Guidance from board-certified criminal lawyers
Attorneys who have received 10.0 Superb ratings on Avvo
Firm focused solely on criminal defense matters
Aggressive and resilient defense of your case
What Is Considered a Sexual Offense in Austin, Texas?
A sexual offense in Austin, Texas is any act that is considered sexual in nature and is against the law. This could include sexual assault, indecent exposure, sexual harassment, or child pornography. Sexual assault is defined as any unwanted sexual contact or behavior, while indecent exposure refers to intentionally exposing one's genitals in a public place. Sexual harassment includes any unwanted sexual advances or comments that create a hostile work or educational environment. Child pornography involves the possession, distribution, or creation of images or videos depicting sexual acts involving minors. Conviction of any of these offenses can result in serious legal consequences, including imprisonment, fines, and having to register as a sex offender. It is important for individuals to understand the boundaries of acceptable sexual behavior and to obtain clear and enthusiastic consent from their partners to avoid engaging in any illegal activity.
What are the Penalties for Sex Crime Offenses in Travis County, TX?
Sex crime offenses in Travis County, TX carry serious consequences, including substantial fines, prison time, and a lifelong requirement to register as a sex offender. The severity of the penalty depends on the type of crime committed and the details surrounding it. For example, aggravated sexual assault can result in up to life imprisonment with a minimum of 25 years of actual confinement, while indecent exposure can lead to a fine of up to $2,500 and up to 180 days in jail. Additionally, individuals convicted of sexual offenses may be required to attend mandatory sex offender treatment, undergo GPS monitoring, or face restrictions on internet usage. Moreover, being a registered sex offender can make it challenging to secure housing and employment, along with facing social stigma and public scrutiny. Due to the severity of the penalties for sex crime offenses, it is essential to seek legal guidance and assert your constitutional rights if you are facing accusations or charges.
How can an attorney help with a sex crime conviction?
An attorney can be instrumental in helping individuals who have been convicted of sex crimes. They can provide legal counsel and representation, including guidance through the criminal justice system, and advise their clients on the best course of action, including plea bargaining, plea negotiations, and trial defense. Attorneys can also ensure that their client's rights are upheld and advocate for leniency in sentencing when appropriate. Further, they can explore options for appeals and for having a conviction or sentence reduced or expunged. In addition, an attorney can provide emotional support and help clients process the trauma associated with sex crime allegations and convictions. Ultimately, hiring an experienced attorney can improve the outcome of a case and provide individuals with the best chance for a successful defense.
What happens after an arrest of a Sex Crime?
After an arrest for a sex crime, the accused is processed through the legal system. This includes being booked, fingerprinted, and potentially held in custody until a bail hearing. The case will then be presented to a grand jury, who will determine if there is enough evidence to proceed to trial. If the case proceeds to trial, the accused will have the opportunity to enter a plea or defend themselves before a judge and/or jury. If found guilty, they will be sentenced in accordance with the law, which may include fines, probation, or imprisonment. In addition to criminal charges, the accused may also face civil penalties and difficulty finding employment in the future. It is important to remember that every case is different and the outcome will depend on the specific circumstances involved.
Call our on-call attorney now to discuss your case now.
No matter how complex your charges may seem, you can have peace of mind knowing our legal team is behind you. You aren't in this battle alone. Get our Austin criminal attorneys on your side today.