Need an Attorney You Can Count On?
We are proven Criminal Defense Attorneys in Austin, Texas with outstanding track records.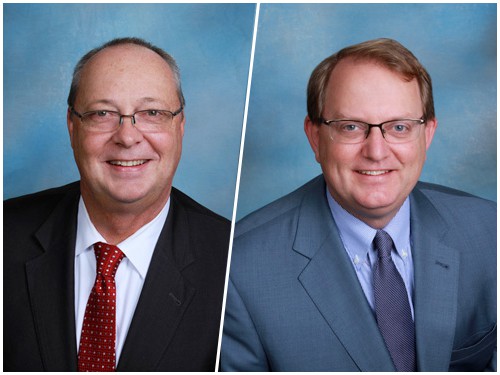 Austin White Collar Crime Lawyer
Generally speaking, white collar crimes are nonviolent offenses committed for monetary gain, often in commercial or business situations. Common examples include fraud, embezzlement, money laundering, counterfeiting, bribery, and a number of different cybercrimes. These types of cases can be prosecuted under state or federal law. As with other criminal charges, it is advisable to have an Austin white collar crime lawyer involved as early in the investigation as possible.
The Austin white collar crime lawyers at Hines & Holub are experienced attorneys who dedicates themselves to getting the best possible results in criminal cases.
The following are some examples of typical charges:
If you have been contacted by an investigator, agent or law enforcement officer about one of the above charges, please contact an Austin white collar crime lawyer at Hines & Holub for immediate help and advice. We offer free confidential consultations with no obligation, and Rhett or Brian are always happy to help give individuals a better idea of their current legal position, and best course of action.
An Austin White Collar Crime Lawyer Can Help From the Beginning
Very often, you will know ahead of time that you are being investigated for a crime. You may have been alerted by an employer that they are investigating your activities and reporting you to the police, you may get a letter from the federal government, or something similar might happen. Regardless of the type of white collar crime you are being investigated for, if you have an inkling that an investigation is indeed taking place, call us.
An Austin white collar crime lawyer from our office can do several things before the charges are officially filed. First, we can speak with the investigator to find out if you are under investigation as the primary suspect or as a party to a particular crime that also involved others. With the latter, there may be an opportunity to work with the prosecution in order to not be charged or to be charged with a lesser crime.
If you are the primary suspect, we will find out if you are going to be arrested. If you are, we may be able to arrange for you to obtain a personal bond or do a walk-through. This will save you the embarrassment of being arrested at work or in front of your children.
Do Not Speak With Anyone
One of the most important rights you have is the right to remain silent and not incriminate yourself. The challenge is that too many people do not exercise this right until it is too late. We want to make sure you do not speak with any investigators without any attorney present, even if they have not officially charged you with anything. Unfortunately, that is one of the oldest tricks in the book. If they are investigating you, they may ask you to answer a few questions, and when you do, that information will provide them with the basis for your future arrest.
It is better to protect yourself by asking to have an attorney with you every time you speak with law enforcement or investigators. During those meetings, we will make sure they are not asking you any questions that could result in self-incrimination and that they are questioning you in an appropriate way.
When it comes to police questioning, what you don't know can hurt your psyche. Another reason you need a lawyer with you is because you are allowed to have breaks, get water, grab something to eat, and generally do whatever you need to do. You are even entitled to leave. Unless they have formally charged you, the fact that you are answering questions does not place you under their control. We can ensure that your rights are protected at all times and that you remain free to leave until being officially charged.
Speak With an A
ustin White Collar Crime Lawyer

to Understand the Charges Brought Against You

We can help you understand the charges that are brought by either the federal or state government. In some cases, people do not always know that they are actually breaking the law. We will explain everything to you, so you can become better educated regarding your particular situation.
White Collar Crimes Can Lead to Jail Time
It is important to note that white collar crimes, although they may seem less victimless, can still carry  jail time upon conviction. We have worked with many people who simply did not understand what the potential consequences of their actions were. Since people are typically not physically hurt in a white collar crime, it is easy to think that the act was not very important. In the eyes of the law, however, it is. This makes it critical for you to hire a seasoned white collar crimes attorney who understands the law and how to apply it to your benefit.
Understand Your Options With Help From an Austin White Collar Crime Lawyer
When you come in for a consultation and throughout the process, we will continue to keep you informed. We believe that it is essential for you to understand the charges brought against you, what they say you did, what the process will be like, and what will happen if you are convicted. There are important decisions to be made after you are arrested, and that is why we want you to stay informed. Understanding the charges brought against you, the overall trial process, and what your potential sentencing might look like will allow you to make important decisions in your case and for your future.
Meet With an Austin White Collar Crime Lawyer Today
We encourage you to call our office at the first sign you are being investigated for a white collar crime. As attorneys, we want to protect your rights and protect your future. The best defense is to have solid representation in your corner from the outset.
Call our on-call attorney now to discuss your case.
No matter how complex your charges may seem, you can have peace of mind knowing our legal team is behind you. You aren't in this battle alone. Get our Austin criminal attorneys on your side today.