Need a Domestic Violence Attorney You Can Count On?

If you have been arrested for domestic assault or family violence, you need to secure reliable legal counsel as soon as possible. If convicted, you could be facing serious penalties such as a fine, jail time, and a criminal record, which can limit any future employment opportunities. If this is your second or third offense of this nature, you may be charged with a felony and you could face even more serious consequences. Do your best to avoid a criminal conviction—or to at least minimize the damage—with the help of Hines & Holub in Austin, TX.
Taking a Closer Look at Domestic Assault & Family Violence in Austin, TX
Domestic assault is when a person threatens a relative with violence or makes them believe that danger is imminent. When assault takes place in a home as family violence, the situation can become more complicated, especially if there are children involved. What may have started as a heated argument can be blown out of proportion and place a family in the middle of a complex legal situation. This is especially true if the victim has petitioned for a protective order against the alleged abuser. It is not unusual for a spouse or partner to press domestic assault charges out of vengeance or spite.
If you are facing criminal charges, we recommend you do the following:
Take pictures of all forms of evidence or physical injuries.
Keep copies of any medical records for care.
Do not make statements to police without first discussing your case with our attorneys.
Remain level-headed and refrain from making any rash decisions, such as leaving home.
If a protective order has been issued against you, it is very important that you comply with all the conditions stipulated in the order. Failure to do so could cause you more trouble. Our firm can help you fully understand the conditions of your order so that you can avoid further complications in your case.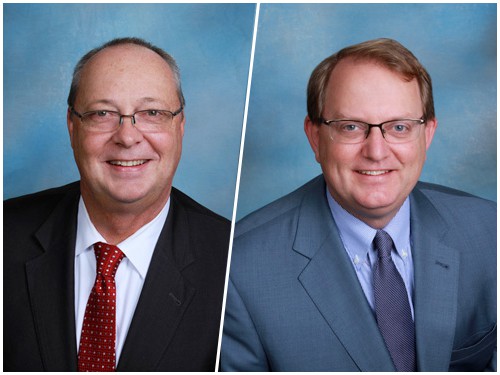 Hines & Holub are proven Criminal Defense Attorneys with outstanding track records.
What Penalties Could I Be Facing?
Depending on the seriousness of the accusations, you could be facing serious consequences. For example, in cases of domestic violence, you may be faced with up to a year in jail and as much as $4,000 in fines.
More than that, you could also face any of the following:
Loss of child custody or visitation rights
Mandatory counseling or anger management classes
Probation with heavy restrictions
Terminated parental or visitation rights
Loss of your right to own a weapon
If you are facing domestic assault charges as a result of a matter involving a family member, your future is on the line. You cannot afford to go through this time without the qualified counsel of an Austin, TX domestic violence attorney.
There are a number of different factors that will impact the penalties you face if convicted of drug possession. For example, if you were found with heroin, you will likely face much harsher consequences than if you were found in possession of illegal prescription drugs. Why? Because heroin is considered a much more lethal and addictive substance than most prescription drugs.
Trust Your Case to Our Austin Defense Attorneys
When you choose to work with us you get all of the following:
Representation from a board-certified criminal defense attorney.
85+ years of collective legal insight and experience.
Insightful counsel from former prosecutors.
A sense of confidence from our 10.0 Superb Avvo rating.
Don't just take our word for it. See what our clients have to say about our legal representation.
At Hines & Holub, we understand how stressful it can be to find yourself accused of assault or family violence. You worry about what this could mean for your family and your reputation. With more than eight decades of combined experience and lawyers who are Board Certified in Criminal Law, our firm is the kind of firm you need on your side. Our Austin, TX criminal lawyers can help review the details of your case and recommend a viable course of action during a free case evaluation. Don't give up hope—we are here to help you get through this.
Call our on-call attorney now to discuss your case now.
No matter how complex your charges may seem, you can have peace of mind knowing our legal team is behind you. You aren't in this battle alone. Get our Austin criminal attorneys on your side today.