Need an Assault Attorney You Can Count On?

If you've been charged with assault or aggravated assault, you could be facing serious penalties. During this time, it is important you understand the consequences you face and you seek out an experienced Austin criminal attorney who can help you get the best outcome possible. At Hines & Holub, our Austin criminal defense attorneys have over 85 years of combined experience in the courtroom so you can be assured you're getting top-notch legal counsel.
​Why Choose Hines & Holub?
Free Case Evaluation
10.0 Superb Rating on Avvo
Decades of Legal Experience
Track Record of Success
Understanding Texas Assault Law
The state of Texas breaks up assault into two main categories, simple assault and aggravated assault. While aggravated assault comes with more severe a punishment, in both instances of assault you could face incarceration or heavy fines.
The important thing to understand is that no actual contact has to occur in order for the state to consider it assault. There only needs to be the threat of harm by the offender that leaves reasonable cause for the victim to believe they are about to be harmed.
Some examples of this include:
Bob and Jill are both teachers at their local highs school. Bob wants to play a prank on Jill for Halloween. He dresses up in a mask and buys a fake gun that looks incredibly real then hides in her classroom early in the morning before she gets there. When Jill gets to her classroom that day Bob acts like he is a killer and points the gun at Jill like he's going to shoot her.
Jackson and Janelle are a married couple. Jackson gets upset one night at Janelle for coming home late and confronts her in the kitchen while she's drinking a glass of orange juice. He tells her, "Better watch out. The next time you come home late, that orange juice is going to be poisoned."
In both instances, no actual harm has come to Jill or Janelle but the intention of the assault to take place is real. Should the offender end up physically attacking the victim, then it would be considered battery.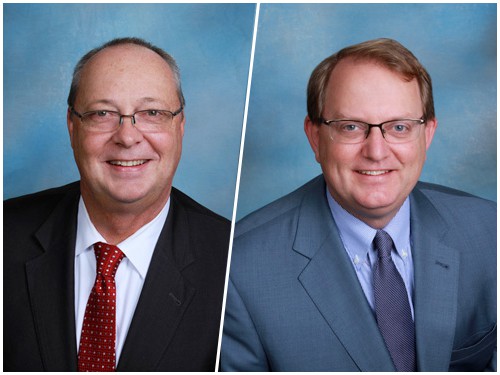 Hines & Holub are proven Criminal Defense Attorneys with outstanding track records.
What is Simple Assault?
Simple assault consists of intentionally, knowingly:
Recklessly causing bodily injury to another person.
Threatening another person with bodily injury.
Causing physical contact with another that the victim finds provocative or offensive.
Penalties for Domestic Assault in Texas
In the state of Texas, an assault that is committed by a blood relative, spouse, ex-spouse or long-time romantic partner can be considered a domestic assault. Depending on the circumstances surrounding the assault, it may be considered a misdemeanor or a felony. Do not hesitate to reach out to an Austin criminal defense lawyer as soon as possible if you have are currently facing charges.
If you are being charged with a simple assault you may face the following penalties:
Class A Misdemeanor – anywhere between 2 to 20 years in jail and/or a fine of $4,000.
Class B Misdemeanor – up to 180 days in jail and/or $2,000.
Class C Misdemeanor – a fine up to $500.
In addition to the above penalties, you may also be required to pay your victim restitution. Restitution payments could include costs for medical bills, cost of counseling or therapy and the cost to replace or repair any damages to property.
What is Aggravated Assault?
An assault that is more severe than simple assault is called aggravated assault. To be considered aggravated assault it must fit the following criteria:
Intentionally, knowingly and recklessly causing serious bodily harm to another
Using or displaying a deadly weapon while committing a crime. This can include threatening someone or engaging in offensive conduct.
Deadly Contact: If you have recklessly engaged in a manner that has impending risks of another person suffering severe injury or if you recklessly discharge a firearm at another person, or towards a house, building or car without regard to whether or not it is occupied.
Penalties for Aggravated Assault in Texas
The penalties for someone who has been charged with aggravated assault include:
Second Degree Felony – 2 to 20 years in jail and $10,000 fine
First Degree Felony – 5 to 00 years in prison and $10,000 fine
Deadly Misconduct Penalties:
Class A Misdemeanor – up to 1 year in jail and/or fine of $4,000
Third Degree Felony – 2 to 10 years prison and up to $10,000 fine
As with simple assault, in Texas, if you've been charged with aggravated assault, you may be required to pay restitution to the victim of the assault. Restitution means reimbursing the victim for medical bills, counseling or therapy costs and the cost to repair or replace property.
Aggressive, Effective Defense Strategies – Call 512.472.6565 Today!
If you've been charged with assault, it is imperative you find yourself experienced, aggressive legal counsel who can help you build the best defense possible for your individual situation. Our Austin criminal defense attorneys provide high-caliber, legal advice. We are fierce advocates committed to taking on criminal cases.
Call our on-call attorney now to discuss your case now.
No matter how complex your charges may seem, you can have peace of mind knowing our legal team is behind you. You aren't in this battle alone. Get our Austin criminal attorneys on your side today.