Need a Theft Attorney You Can Count On?

If you are convicted of a theft crime, you could face heavy fines, extensive jail time, and a permanent criminal record. If assault, sex crimes, or another violent charge is involved, you could face a felony conviction. Don't risk your future freedom. Retain an experienced theft defense lawyer.
Fight your Austin Theft charges
With any criminal charge, having a competent, hard-working, and successful Austin criminal defense attorney to help you navigate through the legal system could make a significant difference in the outcome of your case. At Hines & Holub, we believe that each case is unique and should be handled as such.
Why Do You Need To Take Your Travis County Theft Charges Seriously?
We have successfully represented clients charged with theft crimes such as: 
Bank robbery
Shoplifting
Identity theft
Embezzlement
Internet crimes
Burglary
Whether you are first your first offense or your third, we are prepared to craft a strategic defense on your behalf. We know how overwhelming this time can be, which is why we are here to stand by your side.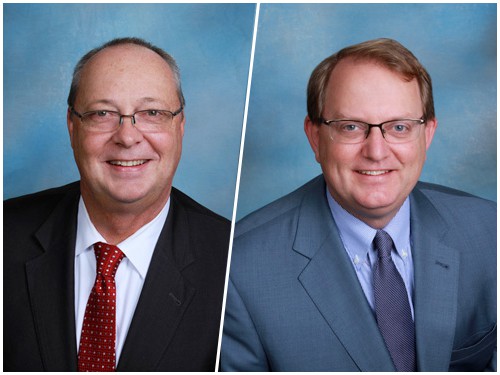 Hines & Holub are proven Criminal Defense Attorneys with outstanding track records.
What Penalties Am I Facing For Theft?
As with any other crime, the extent of your penalties will depend on the seriousness of your offense. For example, a shoplifting offense may carry much lesser penalties than an armed burglary offense. It isn't just the way the theft crime was carried out, however, but the amount stolen that can impact the case.
Take a look at the following classifications for theft offenses:
Class C misdemeanor: Typically involving less than $50 worth of property, there will be no jail time for this offense and up to $500 in fines.
Class B misdemeanor: When property is valued between $50 and $500, it can carry up to 180 days in jail and fines reaching $2,000.
Class A misdemeanor: For property valued between $500 and $1,500, this offense carries up to one year in jail and $4,000 in fines.
State jail felony: Theft of property valued between $1,500 and $20,000 can result in 180 to 2 years in jail and up to $10,000 in fines.
Third-degree felony: When property is between $20,000 and $100,000, the offense can carry a prison sentence of up to 10 years and $10,000 in fines.
When theft exceeds $100,000, it can be a second or first-degree felony depending on the circumstances. These convictions can carry up to $10,000 in fines and between 2 and 99 years in prison! No matter your situation, it is crucial that you take the proper steps to defend your future.
Qualifies to Defend You Against Theft Charges
As former prosecutors, we have a unique insight into how criminal cases are handled and what the prosecutor in your case may be trying to use against you.
Attorney William M. Hines has been an instructor at the University of Texas Law for more than 10 years. He is currently a faculty member at the Travis Criminal Defense Lawyers Association and brings seasoned knowledge to the table. You can trust in our extensive legal backgrounds to help with your case.
Overall, our firm has 85+ years of collective experience and are fierce advocates for our clients.
​Experience that counts. Results that matter. 
At Hines & Holub, we work directly with the prosecuting attorneys early on in order to negotiate restitution and obtain the fresh start our clients deserve. Call us today to learn more about our firm and to speak with one of our Austin criminal defense attorneys for a free initial consultation.
Call our on-call attorney now to discuss your case now.
No matter how complex your charges may seem, you can have peace of mind knowing our legal team is behind you. You aren't in this battle alone. Get our Austin criminal attorneys on your side today.