Need an Attorney You Can Count On?
We are proven Criminal Defense Attorneys in Austin, Texas with outstanding track records.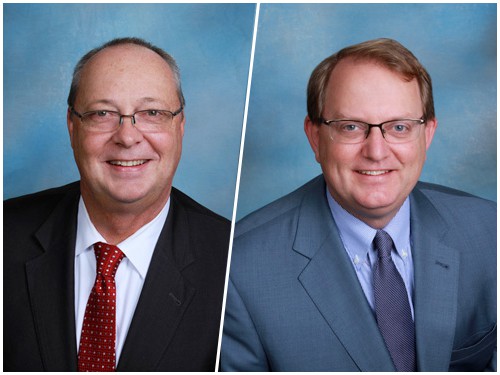 Getting charged for using fake identification might not seem like a big deal, but it can result in big fines and a criminal record. Defend yourself with help from an Austin fake ID attorney.
Many minors are tempted to drink beer, smoke cigarettes, and go to events and establishments that they aren't legally old enough to attend.
Possession of a fake ID can be the key to accomplishing many of these items. Many young adults view a fake ID as the ticket to a good time, but its use can land you in hot legal water.
Use of a fake ID is a crime that will result in the establishment of a criminal record if you are convicted. The good news, however, is that a conviction isn't a guaranteed outcome.
By working with an Austin fake ID lawyer from Hines & Holub, you might be able to get your charge dismissed, allowing you to look forward to a future free of the baggage that comes with a criminal record.
Texas Law and Fake Identification
While fake drivers licenses are the most common, you can be arrested and charged for using any form of falsified government-issued identification. Texas law prohibits using faked document to deceive a person viewing it, as well as providing false information to acquire an identification card.
Under state law, if you are caught using a fake ID, your penalties may vary depending on what information was falsified. For example, if you are under twenty-one years of age and caught in possession of a fake ID with a false age, you may be charged with a Class C misdemeanor that could result in up to $500 in fines.
On the other hand, if the fake ID portrays a false identity, you may be charged with a Class A misdemeanor resulting in up to $2,000 in fines and up to 180 days in jail.
It's important to note that these are just the penalties for using a fake ID with the falsified information. Depending on what you are alleged to have been using the ID for, you might also be charged with other crimes, such as minor in possession if you used it to purchase alcohol.
Defending Against Fake ID Charges
There's no such thing as a cut-and-dry case. An experienced Austin fake ID attorney from our firm will be able to review your situation and identify the best way to develop your defense.
While there are a number of benign reasons explaining why you possessed what appeared to be falsified identification, there might also have been legal problems involving the circumstances of your arrest. This might lead to evidence being declared inadmissible, thus securing the dismissal of your charges.
If this is your first offense, there's also a good chance that your charges could be reduced. It all depends on your unique situation, and we'll be able to help you determine how best to proceed.
Call our on-call attorney now to discuss your case.
No matter how complex your charges may seem, you can have peace of mind knowing our legal team is behind you. You aren't in this battle alone. Get our Austin criminal attorneys on your side today.