Need an Attorney You Can Count On?
We are proven Criminal Defense Attorneys in Austin, Texas with outstanding track records.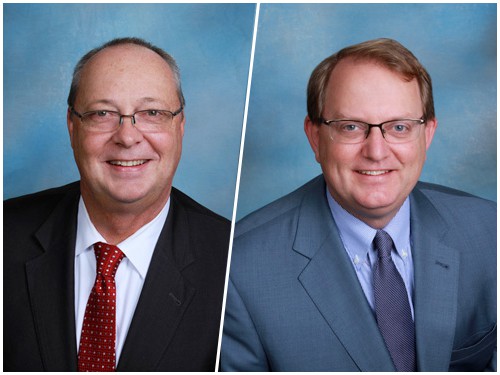 There are two types of probation offered to Texas offenders: deferred adjudication probation and community supervision.
Deferred adjudication probation is a special kind of probation that allows the person to have no conviction on his or her record after completing probation.
Community supervision is probation in which your sentence (of jail or prison) is deferred and will be deleted upon your successful completion of probation. You will be supervised in the community, but if you fail to successfully complete probation or you don't follow the conditions of your probation, you can still go to jail or prison.
Deferred adjudication probation is probably the best deal out there (other than having your charges dropped entirely), but it's usually only offered to those who are first-time offenders or because of some extenuating circumstances in a case that would cause a judge to make an exception.
If you are a first-time offender, you may be wondering whether you can get deferred adjudication probation. You should know that it's possible. Find out by speaking with a knowledgeable attorney from our office who will review the specifics of your case to see whether you qualify.
Eligibility for Deferred Adjudication Probation
Any person charged with a misdemeanor crime except for driving while intoxicated is eligible. Also, any person charged with a felony other than intoxication driving, intoxication assault, intoxication manslaughter, repeat drug offenses, or repeat sex offenses is eligible.
Just because you meet the eligibility requirements does not mean that you will be offered deferred adjudication probation, however. It's usually offered to first-time offenders. Only a judge can grant deferred adjudication probation. A jury cannot sentence you to this kind of probation.
Deferred Adjudication Probation Details
With deferred adjudication, the details of the charges can be sealed from public record, allowing you to go through life as though you were never arrested and charged with the crime. Once you complete the deferred adjudication program, you must wait for a certain amount of time to apply for an expunction or nondisclosure.
Expunction and nondisclosure agreements allow your criminal charge to be removed from your record or sealed from public view. While a charge for which you've successfully completed deferred adjudication will not result in a conviction (found guilty), the charge itself remains visible unless you apply to have it removed or sealed.
With regular probation, also known as "straight probation," you can avoid jail or prison time by successfully completing the program, following the court's orders, and avoiding any new charges. If you fail to complete the program, you can go to jail or prison for the offense for which you were placed on probation.
Call a Criminal Defense Attorney
Hopefully, we've helped you understand whether you can get deferred adjudication probation. If you are a first-time offender, the chances are good that you will qualify. Either way, you will likely want to speak with a criminal attorney to see whether deferred adjudication probation is an option for you.
Call our on-call attorney now to discuss your case now.
No matter how complex your charges may seem, you can have peace of mind knowing our legal team is behind you. You aren't in this battle alone. Get our Austin criminal attorneys on your side today.