Need an Attorney You Can Count On?
We are proven Criminal Defense Attorneys in Austin, Texas with outstanding track records.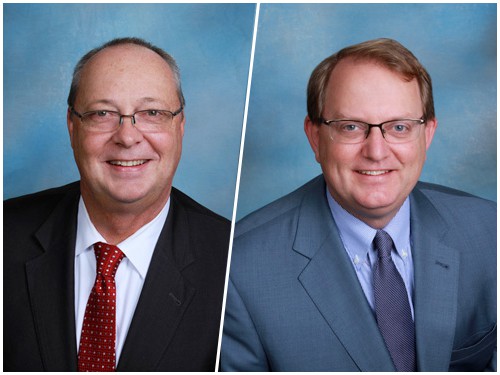 When you've been given probation, you are expected to be on your very best behavior. Under the conditions of your probation, you must not commit any new crimes, or your probation grant can be revoked.
If you've already been charged with a new crime, even if it's a completely bogus charge, you're likely wondering what happens if you get a new charge while on probation.
Different Possibilities When Charged with a New Crime
As it is with many things in life, what will happen to you will depend on the circumstances. The severity of the new charge will affect the ultimate outcome. Just keep in mind that the mere finding of probable cause for a new offense (being charged) is sufficient to trigger a probation case, whether you are actually guilty of it or not. Also, the standard of proof, or high bar, is lower than in an actual criminal case so your potential exposure to a revocation and jail sentence is higher.
Misdemeanor Offenses
If you're charged with a misdemeanor offense, it may be left up to your probation officer's discretion to file a petition to revoke your probation or not.
That means your probation officer will decide whether to complete a petition to revoke your probation based on the following:
How well you were doing on probation
Whether you were honest about the charge
Whether the new charge is related to your probation conviction
Felony Offenses
If you are charged with a new felony offense while on probation, many of the same things will be considered. However, your probation officer may not have a choice but to file a petition to revoke your probation. This can be a very dangerous situation because your jail exposure is the same as the underlying charge, which is a minimum of six months on a felony. Having a probation revocation attorney is the best thing you can do to avoid jail.
So Can I Avoid Being Arrested for my Probation Case?
Even if they are limited, you do have options. If you know you have a probation warrant coming an attorney can be your best option.
Judges have the option of either issuing a warrant or a summons. A warrant orders police to take you into custody to deal with the probation case. Often judges set either no bond or a high bond on probation cases, but having an attorney is the best option. A probation violation attorney can approach the judge to get a bond amount set or reduced, and sign a personal bond to let you do a walk-through at jail rather than being arrested and held. Even better, if you are en exemplary probationer an attorney may be able to get you a summons rather than bond.
A summons is a notice for you to show up at court to deal with your probation case. It does not entail an arrest or bond, and does not entail a walk-through at jail. It is far easier to get a summons for your probation case if you act before probation or the judge does. Your attorney can approach the judge prior to any action being taken and convince them that you want to come back voluntarily with counsel to deal with your probation issues. Having a lawyer approach communicates to the judge that you are serious and that you intend to show up when requested to. It also saves the money and hassle of paying for a bond so you can apply it towards your defense.
Call our on-call attorney now to discuss your case now.
No matter how complex your charges may seem, you can have peace of mind knowing our legal team is behind you. You aren't in this battle alone. Get our Austin criminal attorneys on your side today.