Need an Attorney You Can Count On?
We are proven Criminal Defense Attorneys in Austin, Texas with outstanding track records.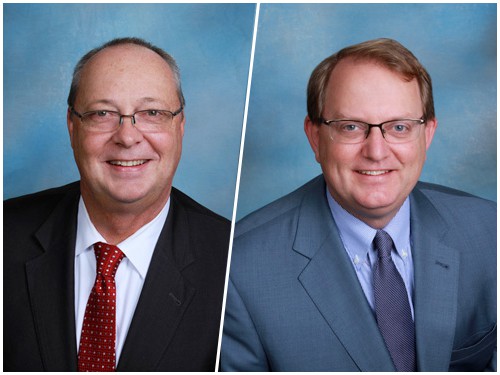 Getting arrested is nerve wracking and confusing. When you get arrested you may have to pay bail in order to be released. Bail is an amount of money that you give the court as collateral in exchange for freedom during the time before your court appointment.
After being arrested, you may be wondering, "What is a bail bond and how does it work?" If this sounds like you, please call a criminal defense lawyer from Hines & Holub for a free consultation.
How Bail Works
Judges set the bail amount for a defendant, sometimes using a mathematical algorithm as well as the defendant's criminal history. Some municipalities set the amounts based on a bail schedule or list of bails for certain offenses, allowing defendants to pay the precinct so that they do not have to wait for a judge.
Once bail is determined, the defendant can pay the full amount with cash or a check, offer property as collateral, make a bail bond, or receive a waiver known as release on one's own recognizance.
What Is a Bail Bond?
A bail bond is an agreement with the court or a licensed bondsman in which you pay a percentage of the bail so that you can be released. The bondsman will usually take 10 percent, which he or she keeps no matter what happens, but the bondsman may also require other collateral in the form of real property. The bondsman can collect on these things if you do not show up to court and will then probably forcibly take you to court to avoid paying your full bail.
It may seem like a good idea to pay the 10 percent to get out of jail immediately, but doing so will cost you more by the time it is all over. The bondsman will keep the 10 percent even if you show up to all of your appointments and hearings. If you pay the full bail to the court yourself and attend all functions, you will get all of your money back except for a small court fee.
Show Up for Court!
If you don't show up for court, there are additional actions the court can take to punish you. The judge can issue what is known as a bench warrant to force your incarceration for your failure to appear at your hearing. The judge may also sentence you to jail time, issue fines, or suspend your drivers license for failing to appear in court. Your bond could also be increased, or the option for bail could be revoked completely.
In addition to all of these problems, if you are ever charged with a crime again, you may face an incredibly high bail amount as you will be viewed as a probable flight risk. Missing a court appearance, no matter how minor the offense may have been, is a serious infraction and is the worst thing you could do in this delicate situation.
Get a Free Consultation with an Austin Criminal Attorney
If you are struggling with the complexities of bail bonds and the court system, you deserve the best advice possible. Contact a criminal defense lawyer from Hines & Holub as quickly as you can to save yourself time and money and to avoid having to wait in jail.
Call our on-call attorney now to discuss your case now.
No matter how complex your charges may seem, you can have peace of mind knowing our legal team is behind you. You aren't in this battle alone. Get our Austin criminal attorneys on your side today.