Need an Attorney You Can Count On?
We are proven Criminal Defense Attorneys in Austin, Texas with outstanding track records.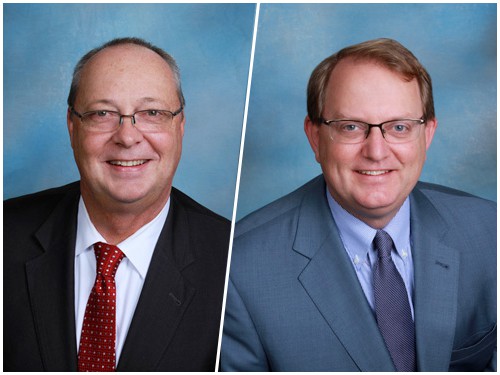 It's entirely possible to get arrested for using prescription drugs while driving-even if you need the medication to manage pain or a medical condition. Don't let an injustice leave you with a criminal record; fight your DWI charges with help from an Austin drugged driving lawyer.
While many people don't realize it, driving while intoxicated (DWI) covers drugged driving as well. Getting charged with a prescription drug DWI will affect you exactly the same as a "normal" DWI would. To find out how best to take on your charges, work with an Austin drugged driving lawyer from Hines & Holub.
Getting Arrested for Driving While on Prescription Drugs
Prescription drug DWIs and abuse are growing concerns among law enforcement, but people who require these medications to manage pain are also falling under the same intense scrutiny. Prescriptions for Vicodin, OxyContin, Valium, and their generic equivalents such as hydrocodone and oxycodone are among the most scrutinized narcotics.
Many people need these medications to function in society, but they're somehow expected to do this without ever driving. Most people that live with the daily use of these medications have no problem functioning normally, even while driving a vehicle, a point that your Austin drugged driving lawyer can help demonstrate.
Legal Penalties for Drugged Driving
The penalties for a prescription drug DWI in Texas are severe, and they can stack with the other charges of possession, distribution, and manufacturing.
First offense is a class B misdemeanor and could result in three to 180 days in jail, up to $2,000 in fines, an annual surcharge of $1,000 or $2,000 for three years, and a license suspension for between ninety days and one year.
Second offense is a class A misdemeanor and could result in thirty days to one year in jail, up to $4,000 in fines, an annual surcharge of between $1,500 and $2,000 for three years, a 180-day to two-year license suspension, and the installment and use of an ignition interlock device (IID) while using a restricted drivers license.
Third offense is a third-degree felony and carries between two to ten years in prison, a fine of up to $10,000, 160 to 600 hours of community service, an annual surcharge of between $1,500 and $2,000 for three years, a license suspension of between 180 days and two years, and the use of an IID.
If any of these occurred while a child under the age of fifteen years old was in the car, then you're facing a state jail felony. In the case of a third DWI offense with a child in the car, there may be enhanced penalties.
Furthermore, your DWI records stay with you forever, meaning that even if your last DWI was thirty years ago, it will still count as a prior. The escalating severity of the penalties and the fact that they never fall off your record make fighting the first offense like it's your third essential.
Non-Legal Repercussions of a Prescription Drug DWI
Along with the legal consequences of a conviction, you will also face innumerable professional, social, and familial troubles. Your loss of driving privileges will make getting to work and living a normal day-to-day life much more difficult.
You will also face stigma and possible scorn from your coworkers, colleagues, and maybe even your family. Marital strife is common after a situation like this, and a criminal record will make a divorce extremely costly for you. You could lose your home, car, and even the custody of your children.
Even after all of that, you will still be marked for life when applying for jobs, loans, and housing, because you will always have to check that little box that indicates a criminal record. An Austin drugged driving lawyer from our firm can help you avoid all of this.
Consult an Austin Prescription Drug DWI Lawyer
If you have been charged with a DWI involving a controlled substance, you will have a difficult time fighting it on your own. Contact Hines & Holub. to determine how to proceed with your case. We will discuss the evidence with you and explain the options available for your defense.
Call us as soon as you can at 512-472-6565 to schedule your free and confidential consultation with an Austin drugged driving lawyer. You can also fill out the form below to set up a time for us to contact you later.
Call our on-call attorney now to discuss your case now.
No matter how complex your charges may seem, you can have peace of mind knowing our legal team is behind you. You aren't in this battle alone. Get our Austin criminal attorneys on your side today.