Need an Attorney You Can Count On?
We are proven Criminal Defense Attorneys in Austin, Texas with outstanding track records.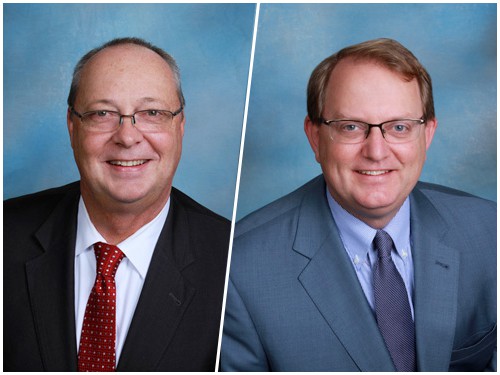 Facing a manslaughter charge is bad enough, but the addition of drunk driving can make things even worse. If you were arrested in this situation, an Austin intoxication manslaughter lawyer could be your best chance for reducing or overturning the charges against you.
Texas is the only state to create a specific manslaughter law that is applicable in drunk driving accidents resulting in the death of someone else. The death of another person is always a homicide, but compared to murder, manslaughter is the "lesser" of the two charges.
These are some of the most serious crimes a person can be accused of, and anything short of pleading not guilty and successfully fighting your charges will change your life for the worse forever. You will need an Austin intoxication manslaughter lawyer from Hines & Holub to successfully build and deliver a strong defense.
What Is Intoxication Manslaughter?
Intoxication manslaughter occurs when you were operating a motor vehicle, aircraft, or watercraft while intoxicated and caused a death as a result. In essence, this charge covers scenarios where drunk drivers kill anyone besides themselves in an accident. This is also applicable to deaths that happen later due to injuries sustained in the accident.
Intoxication can be more than just alcohol, and includes being under the influence of drugs, as well. Regardless of what the substance was, if you took it willingly and caused a deadly accident, then you are facing some of the most serious penalties available to prosecutors, so finding the best Austin intoxication manslaughter lawyer is essential.
Penalties for Drunk Driving Manslaughter Charges
Intoxication manslaughter is normally a second-degree felony, which carries the following penalties:
Prison sentence of two to twenty years
Between 240 and 850 hours of community service
However, if the person killed was a peace officer, a firefighter, or an emergency medical services technician who was on duty, then your charge will be raised to a first-degree felony, which has a five- to ninety-nine-year prison sentence. Needless to say, you will also lose your license for DWI, and you will face all the penalties applicable to that crime as well as any others involved.
How Can a DWI Manslaughter Lawyer Help?
These are such life-shattering consequences that you have to do everything you can to win your fight against them, and to do that, you will need the help of an Austin intoxication manslaughter lawyer.
Our firm can handle all of the legal duties for you, including legal paperwork and negotiating plea bargains with the prosecution. We'll handle the collection of all available evidence and witness testimony, and we'll advise you throughout the process so that you're never caught off guard.
Free Consultation with an Austin Intoxication Manslaughter Lawyer
If you have been accused of causing someone's death while driving intoxicated, you have no choice but to find the best defense lawyer and fight your charges. At Hines & Holub, we have extensive experience with DWI law, and we can help you get the best result possible for your case.
Call us at 512-472-6565 as soon as possible or fill out the form below to schedule your free and confidential consultation with an Austin intoxication manslaughter lawyer. You have to fight to save your reputation, family, finances, career, license, and freedom.
Call our on-call attorney now to discuss your case now.
No matter how complex your charges may seem, you can have peace of mind knowing our legal team is behind you. You aren't in this battle alone. Get our Austin criminal attorneys on your side today.