Need an Attorney You Can Count On?
We are proven Criminal Defense Attorneys in Austin, Texas with outstanding track records.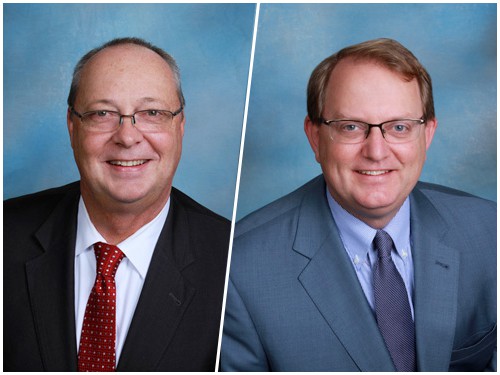 Unique in culture, Austin is a city with a vibrant nightlife of live music and entertainment, great restaurants, and attractive drinking establishments. Due to high drunk driving rates, Austin authorities perform "no refusal weekends," a federally created program to help keep drunk drivers off the roads during busy holiday weekends.
No refusal weekends allow police officers to immediately obtain search warrants for blood alcohol samples if suspected impaired drivers refuse field sobriety tests. This process is far faster and more streamlined during no refusal weekends than during any other time of the year. If a driver refuses to take a breathalyzer test, the courts have a judge "on call" to issue a warrant for the driver's blood to be drawn shortly after being pulled over.
A dedicated Austin no refusal weekends lawyer from Hines & Holub can help you if you've been charged with driving under the influence during a no refusal weekend.
What Happens if I'm Pulled Over During a No Refusal Weekend?
When pulling over a driver in Austin during a no refusal weekend, a police officer must have reasonable suspicion that the driver is intoxicated. Once the traffic stop is made, the officer observes the driver, searching for signs of inebriation such as slurred speech, difficulty maintaining balance, the smell of alcohol, or bloodshot eyes.
Upon recognizing any signs that indicate the driver is under the influence of alcohol, the officer will ask the driver to perform a breathalyzer test. If the driver refuses, the officer will quickly obtain an expedited warrant forcing the driver's blood to be drawn for testing.
If you are charged with driving while intoxicated, the criminal penalties range from suspension of your drivers license, monetary fines, and possibly even jail time depending on whether it's your first, second, or third offense. These consequences are serious and should not be taken lightly. A committed Austin no refusal weekends lawyer from our office may be able to prove your innocence or at least decrease your charges.
Can I Refuse a Sobriety Test During No Refusal Weekends?
No refusal weekends are intended to make drivers think they have no choice but to consent to a breathalyzer or blood alcohol test. "No refusal" actually does not mean you cannot refuse. You have every right to refuse a breathalyzer or blood alcohol test. The police cannot forcibly draw your blood without a search warrant from a judge.
On any other day, refusing a sobriety test typically results in the suspension of your drivers license, but during no refusal weekends, the officer can quickly obtain a warrant requiring a blood test right away.
To ensure the process operates properly, refusing a sobriety test will force the officer to follow protocol and gather evidence accordingly. The police officer must sign an affidavit swearing under oath that there was probable cause to obtain a warrant requiring your blood to be drawn.
If mistakes are made by the police officer when obtaining the evidence and warrant, we can help you discover these errors and fight your charge of driving while intoxicated. If the officer failed to follow procedure correctly, it may be possible to get your charges overturned.
An Austin No Refusal Weekends Lawyer Can Help You
If you have been charged with driving while intoxicated during a no refusal weekend in Austin, we can help you. Our attorneys understand these situations and will help you fight the charges.
Having your blood drawn does not mean you are guilty. We will perform a thorough investigation to determine if all protocols were followed properly, if the blood test was legal and whether the results were accurate. By protecting your rights, we will ensure your case is treated fairly and with the respect it deserves.
Call our on-call attorney now to discuss your case now.
No matter how complex your charges may seem, you can have peace of mind knowing our legal team is behind you. You aren't in this battle alone. Get our Austin criminal attorneys on your side today.