Need an Attorney You Can Count On?
We are proven Criminal Defense Attorneys in Austin, Texas with outstanding track records.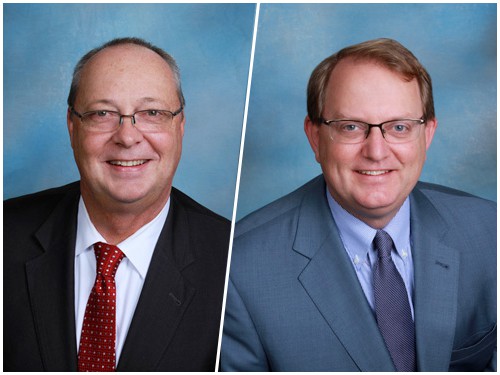 For parents, it can be a disheartening experience when their child is arrested for driving while intoxicated (DWI) in Austin. DWI is a serious crime with severe repercussions, possibly causing many parents to fear for their child's future wellbeing.
Texas leads the nation in drunk driving deaths, and according to the Centers for Disease Control, motor vehicle accidents are the leading cause of death for teens in the United States, with the risk highest among sixteen to nineteen year olds. As a result, our lawmakers continue to implement laws for tougher penalties and regulations.
For those arrested and charged with underage drinking and driving, it is critical to obtain an aggressive and experienced Austin underage DWI lawyer. At Tillman Braniff, we have the experience and knowledge that can both help you through this difficult event and give your case the best possible chance for a successful outcome.
Future Consequences of Underage DWI Charges in Austin
Texas is a zero tolerance state for underage drinking. It is a criminal offense in Austin if there is any traceable amount of alcohol in anyone under the age of twenty-one, regardless of whether they are driving a vehicle or not.
In Austin, no exception is given to drivers under the age of twenty-one for driving under the influence of alcohol. For those underage drivers who make the decision to get behind the wheel after consuming an alcoholic beverage, the consequences can have long-term devastating effects and may be difficult to recover from. Many of the penalties could follow you throughout your young adult life and beyond, potentially limiting your driving privileges, employment options, and loan and housing opportunities.
Legal Penalties for Underage DWI
While the legal blood alcohol content (BAC) for drivers in Austin over the age of twenty-one is .08 percent, drivers under the age of twenty-one are not permitted to have any detectable amount of alcohol in their system while operating a motor vehicle.
Underage drivers seventeen to twenty years old who have a BAC of .08 or higher can expect to face the same consequences as older drivers who are convicted of DWI, such as a fine of up to $2,000, three to 180 days in jail, and a driver's license suspension lasting between ninety days and one year.
According to the Texas Department of Transportation, for a first offense, if underage drivers are caught with any detectable amount of alcohol in their system, they may receive the following penalties:
License suspension for sixty days
Community service commitment requiring between twenty and forty hours
Required attendance of alcohol-awareness classes, focusing on preventing subsequent offenses
The penalties increase when a person under the age of twenty-one is caught drinking and driving for a second or third offense.
Call our on-call attorney now to discuss your case now.
No matter how complex your charges may seem, you can have peace of mind knowing our legal team is behind you. You aren't in this battle alone. Get our Austin criminal attorneys on your side today.