Need an Attorney You Can Count On?
We are proven Criminal Defense Attorneys in Austin, Texas with outstanding track records.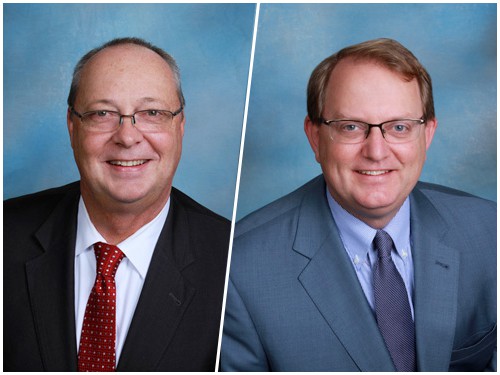 Austin has a number of excellent restaurants and fine drinking establishments, making it easy to have a few alcoholic beverages before heading home. Even after just a drink or two, most of us do not worry about getting pulled over for a traffic stop.
When thinking of a drunk driver in Austin, most of us probably imagine someone who drives with a blood alcohol concentration (BAC) of .08 percent or above. After all, .08 is the legal limit to be considered intoxicated. However, what you may not realize is that you can be arrested for driving while intoxicated (DWI) in Austin even if you are under the legal limit.
If you were arrested for DWI while under the legal limit, you may be wondering if the consequences are the same as they would be for a person over the limit. In a situation such as this, it's not uncommon to be asking yourself, "If I had a BAC under .08, can I still lose my license in Austin, TX?"
What Are the Consequences for Driving with a BAC Below .08?
In Austin, there is no BAC under which it is guaranteed to be safe and legal to drive. If a police officer stops you and believes that your mental or physical judgment is impaired and your BAC is under .08, you could still be charged and convicted of DWI under Texas law.
DWI laws in Texas consider a driver to be legally intoxicated if either of the following conditions is met:
He or she has a BAC of .08 or above.
His or her mental and physical faculties are impaired by the use of alcohol, drugs, controlled substances, or a combination thereof.
Under the law, it is up to the judgment of the officer to decide whether a person's mental or physical aptitude are impaired by alcohol or drugs. As a result, a suspected DWI offender may be arrested even if he or she tests negative for alcohol or drugs or is below the legal limit of .08 percent.
However, if this is the case, the police must provide evidence proving that the driver's faculties were impaired, such as erratic driving or suspicious behavior, in order for the driver to be convicted of the charges.
Can I Lose My License if MY BAC Was Under .08 in Austin?
If charged and convicted after driving with a BAC under the legal limit of .08, you can lose your license for up to one year if you are convicted of DWI as a first-time offender. For a second or third offense, a person can lose his or her drivers license for up to two years.
Remember, police have to prove that your physical and mental aptitude were impaired in order to obtain a conviction.
Other serious penalties for those convicted of DWI in Austin can include any of the following:
$1,000, $1,500, or $2,000 license surcharges per year for three years
The Austin Law Offices of Hines & Holub Can Help
If you have been charged with DWI in Austin with a BAC lower than the legal limit of .08, it is important to seek the advice of the experienced DWI attorneys of Hines & Holub as soon as possible following your arrest.
Call our on-call attorney now to discuss your case now.
No matter how complex your charges may seem, you can have peace of mind knowing our legal team is behind you. You aren't in this battle alone. Get our Austin criminal attorneys on your side today.