Need an Attorney You Can Count On?
We are proven Criminal Defense Attorneys in Austin, Texas with outstanding track records.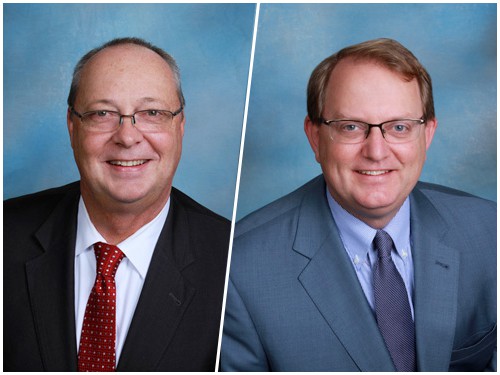 Texas leads the nation in motor vehicle accidents and fatalities related to drunk driving. As a result, the state has established some of the toughest driving while intoxicated (DWI) laws in the country. In Austin, a conviction for DWI can cause serious personal and financial consequences, possibly leading to jail time, the loss of your driving privileges, substantial fines, and a permanent criminal record.
Despite the seriousness of the crime, not every DWI charge in Austin necessarily ends in a conviction.
Whether due to errors committed by law enforcement or a plea bargain or dismissal, a conviction can sometimes be avoided. After being arrested and charged with DWI, you may be wondering how to reduce DWI charges and penalties in Austin. The DWI lawyers of Hines & Holub can examine your case and advise you on what your best option may be.
Can I Make a Plea Bargain for My Austin DWI Charges?
There are many legitimate options for reducing DWI charges and penalties in Austin. A common option is through the process of a plea bargain. A plea bargain occurs when the defendant and prosecution come to an agreement, and the defendant pleads guilty to a lesser charge, such as reckless driving or highway obstruction.
An effective plea bargain can help you obtain a more favorable outcome without having to go through lengthy trial proceedings or the risk of awaiting a verdict.
A first offense for a conviction of DWI in Austin can result in the loss of your driver's license for up to one year, a fine of up to $2,000, three to 180 days in jail, and an annual surcharge of $1,000 to $2,000 to keep your drivers license. A plea bargain may reduce or eliminate fines, may reduce the amount of time your license is suspended for, and may result in a shorter jail sentence.
Errors Made by the Police or the Prosecution
Inconsistencies or weaknesses in the prosecution's case could also lead to a reduction in penalties-or even a dismissal. Additionally, the arresting police officer may have made critical mistakes during the initial traffic stop, the sobriety tests, or the actual arrest. There may also be inconsistencies in the police report, which could cast doubt on the prosecution's case.
For minors charged with driving under the influence (DUI) of alcohol, the mandatory alcohol awareness classes may help reduce the charges or penalties. A reduction in charges and penalties may also be granted if this is your first offense.
Ask an Austin DWI Lawyer About Reducing Your DWI Charges
If you have been charged with DWI, you deserve a skilled and effective legal team. Lawyers you can trust, Hines & Holub are dedicated to your case and committed to protecting your rights. Our goal is to get the DWI charges against you either dismissed or reduced as much as possible.
Call our on-call attorney now to discuss your case now.
No matter how complex your charges may seem, you can have peace of mind knowing our legal team is behind you. You aren't in this battle alone. Get our Austin criminal attorneys on your side today.