Need an Attorney You Can Count On?
We are proven Criminal Defense Attorneys in Austin, Texas with outstanding track records.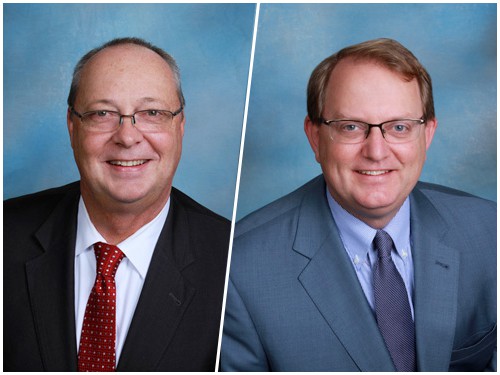 If you've been charged with a DWI in Texas, don't plead guilty without first discussing your options with a criminal defense lawyer from our office
Texas DWI laws are complicated for the average person to understand, and it's very likely that you don't fully appreciate the seriousness of the charges you're facing. You may not fully understand the penalties you could be forced to endure or how those penalties will impact your life.
A DWI conviction can remain on your driving and criminal record for years, making certain employment opportunities unreachable, and an arrest and subsequent jail time could cause you to lose your current job. That's not to mention the upset and embarrassment a DWI conviction could cause in your family and personal life
Texas DWI Laws in a Nutshell
DWI, or driving while intoxicated, is a serious offense in Texas. Penalties range from misdemeanors to felonies, depending on the circumstances of your case. Both misdemeanors and felonies can negatively influence your driving record and insurance premiums.
A misdemeanor offense will be charged to anyone caught driving with a BAC (blood alcohol concentration) above .08. However, it's important to note that you can still be charged with a DWI if it's found that your driving is impaired, even if you're under the legal limit.
Here's a breakdown of the punishments for various DWI offenses in Texas:
First offenses are penalized by a fine of up to $2,000, between three and 180 days in jail, license suspension, and a potential annual fee for license retention.
Serious offenses, such as DWI with a child passenger, are felonies, and both serious and multiple-offense DWIs are penalized by fines between $4,000 and $10,000, significant jail or prison time, license suspension, an ignition interlock device, and more.
Don't risk being sentenced to these penalties. You will have a better chance of getting your charges dismissed or reduced with the help of a DWI lawyer.
Speak with a Texas DWI Attorney
Being charged with a DWI in Texas is more serious than you might think. In fact, it can affect your entire future. Don't risk a conviction by trying to face the charges on your own.
Call our on-call attorney now to discuss your case now.
No matter how complex your charges may seem, you can have peace of mind knowing our legal team is behind you. You aren't in this battle alone. Get our Austin criminal attorneys on your side today.