Need an Attorney You Can Count On?
We are proven Criminal Defense Attorneys in Austin, Texas with outstanding track records.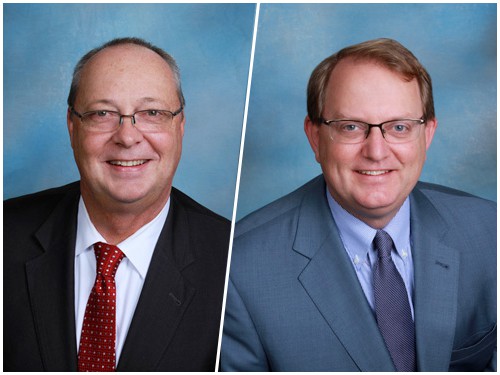 Theft involves the unlawful taking of something from another, whether an individual or business. Theft crime in Austin can be as simple as writing a hot check, credit card abuse, theft of services, or shoplifting.  Theft also includes unauthorized use of a motor vehicle, theft of cable or satellite services, theft of trade secrets, or tampering with serial numbers. You should keep in mind that even if you have a series of small thefts, the amounts of each may be added together to enhance a misdemeanor theft to felony theft.
Charges of this nature should ALWAYS be handled by an experienced Austin theft lawyer. Theft crimes belong to an ugly group of charges called "crimes of moral turpitude." Moral turpitude crimes mark you forever as a liar, thief, cheat, or pervert. You can imagine how that kind of baggage may affect your ability to find a job in today's economy.  An Austin theft lawyer at Hines & Holub will fight to have theft charges dismissed, and when possible, in a way that allows for expunction or sealing later on.
An Austin Theft Lawyer

Can Protect Your Future

Protecting your future begins with protecting your rights. Just because you are accused of a crime does not mean you lose your rights, nor does it mean that you are guilty. Once you complete the bonding process you have the right to remain free until your trial and you have the right to go about your normal life. This is important for being able to continue working to keep your job and provide for your family.
Know Your Rights
If you have not yet been arrested but believe you will be, you need to take certain steps to protect your rights. First, when you are with the police, exercise your right to remain silent. They cannot force you to incriminate yourself or to answer questions that will lead you to do so. However, they may certainly try. It is up to you to know your rights and to not answer questions either before, during, or after your arrest unless an attorney is with you. Following this one piece of advice can significantly improve your chances in court because the prosecution will have less testimony from you to go on.
Call An A
ustin Theft Lawyer

to Discuss Your Case

If you have been arrested and charged with theft, call us to discuss your case and your options. We will review the charges against you and ask questions prior to providing you with legal advice regarding the best way to proceed. Ideally, we would like to hear from you as soon as you are arrested because that can help us begin gathering the evidence necessary to build and mount a strong defense. With any criminal charges, preparation is the key to success, so the more time we have, the better.
You Could Be Charged With Theft Even If You Didn't Steal
Many people are surprised to learn that in Texas, you do not have to be the one who actually stole in order to be charged with theft. If you are in the possession of something stolen and you know or believe it to be stolen, you could be charged with theft or larceny. The same is true if you purchase something you think could have been stolen. This law makes everyone in the process accountable, but it can also lead to some false accusations. Not everyone can tell when something has been stolen, so if you are caught up in this situation, you need help and quickly.
What You Should Do Now
If you have been charged with theft or larceny and are reading this post, you should be out on bail. If you are looking on behalf of a loved one, we can help you locate them and get them out of jail. Once safely at home, it is time to think about the future trial and how to prepare.
Step #1 - Call an A
ustin theft lawyer

.

We can meet with you to create a plan for how to move forward with your case while working to protect your rights and your future.
Step #2 - Consider what happened.
No one knows the details of what transpired better than you. If you were accused of stealing something that you did not take, where were you at the time the crime was committed? Who was with you, or what can confirm your statement? If you were involved, what were the circumstances surrounding what happened? We will use whatever information you can provide to research your case. Perhaps we can demonstrate a lack of intent and that even though something was taken, the theft was not intentional. There are a variety of defenses we can use, but in order to determine which one is best, we need to know what happened. The good news is that you can speak freely because everything you say to your attorney is confidential.
Step #3 - Gather evidence.
If you are aware of any evidence that can confirm your story, tell us about it. We will go to work locating it, interviewing witnesses, etc. We need to build a strong defense that can be presented in court in order to create doubt over your guilt. Evidence is a critical component of that.
Step #4 - Plan ahead.
We will work with you to plan for trial and how to proceed in general. We believe in transparency and open dialogue, so feel free to ask questions. We will discuss potential outcomes and strategies so you can make a determination as to how you want your case handled.
Call our on-call attorney now to discuss your case.
No matter how complex your charges may seem, you can have peace of mind knowing our legal team is behind you. You aren't in this battle alone. Get our Austin criminal attorneys on your side today.