Need an Attorney You Can Count On?
We are proven Criminal Defense Attorneys in Austin, Texas with outstanding track records.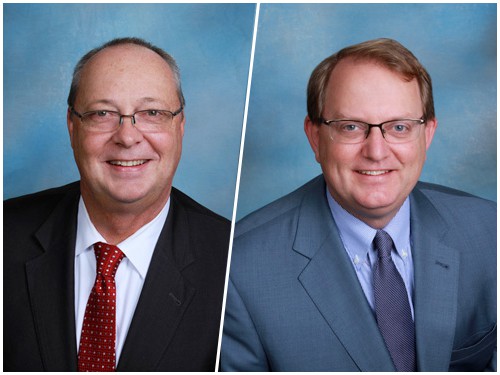 Don't let a drug arrest end with a conviction and destroy your future. Start developing your defense with help from a Leander drug charge lawyer.
Texas takes drug crimes very seriously-including small infractions such as possession of small quantities of marijuana. Even a minor drug offense could leave you facing harsh fines, jail time, and a criminal record that will follow you for the rest of your life.
While the ramifications of a drug conviction can put your entire life at risk, you do have options available to build a defense. To understand what your options are and what to expect following your arrest, contact a Leander drug charge lawyer from Hines & Holub.
Drug Crimes in Texas
Put simply, defending against a drug-related charge can be tough to handle on your own. Making matters worse, the prosecution won't go easy on you, and the judge will treat you as though you were an experienced attorney.
Instead, retaining your own drug charge lawyer can help you understand what's happening along the way and determine what kind of penalties you're up against. Our firm has experience defending against all of the drug crimes recognized under Texas law:
Possession -

Ownership of a controlled substance
Paraphernalia -

Possession of items associated with the creation, cultivation, transportation, or use of drugs
Manufacturing and Cultivation -

Creating or growing controlled or illegal substances
Delivery -

Selling or distributing illegal substances
Conspiracy -

Planning the possession or delivery of a drug with other people
Your Leander drug charge lawyer will investigate the history of the arresting officer, interview bystanders, and collect all available evidence that can be used in your defense. Any mistake made during your arrest could result in your charges being reduced or dismissed.
Penalties for Drug-Related Offenses
A number of different factors will influence the exact charge you face, as well as the potential penalties:
How the drug was stored or hidden
Possession of paraphernalia
Location of drug deal (such as a school or public park)
Number of past convictions
All of these factors will be considered by the prosecution when they decide on what penalty to pursue. Even if it's your first offense, the penalties can be harsh. In general, there are two broad categories of drug charges: misdemeanors and felonies, which are further divided up into different classes and degrees.
Misdemeanor drug crimes may carry a penalty of up to one year in county jail and a fine of up to $4,000. By contrast, felony charges carry much heavier penalties, including the possibility of life in prison and fines of up to $10,000 for the most serious drug offenses.
Call our on-call attorney now to discuss your case now.
No matter how complex your charges may seem, you can have peace of mind knowing our legal team is behind you. You aren't in this battle alone. Get our Austin criminal attorneys on your side today.