Need an Attorney You Can Count On?
We are proven Criminal Defense Attorneys in Austin, Texas with outstanding track records.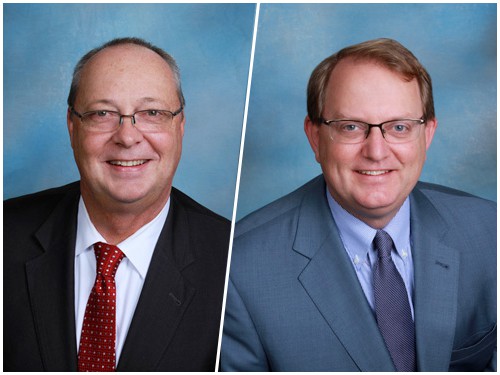 Don't risk the harsh penalties that follow a DWI conviction. Instead, get the defense necessary to clear your name by working with a Leander DWI lawyer.
Many people fail to understand just how serious a driving while intoxicated (DWI) charge is until it happens to them. The financial stress, the establishment of a criminal record, the impact on your driving privileges, and the risk of imprisonment all add up to a criminal charge that needs to be taken seriously.
The best thing you can do after a DWI arrest is hire a Leander DWI lawyer fromHines & Holub.A defense lawyer from our firm will work to get your charges reduced-if not dismissed entirely.
Drunk Driving Charges in Texas
Texas doesn't take drunk driving lightly. The penalties for a DWI conviction can vary with the number of offenses, but all are serious.
Depending on what number of DWI offenses you're on, you could be dealing with a fine of up to $10,000. Imprisonment starts with up to 180 days in jail for a first offense. Subsequent DWI convictions, however, could result in up to ten years in prison.
Unfortunately, it doesn't end there. A conviction for drunk driving can also result in the following:
Attendance of a DWI education class and victim impact panel (VIP)
Suspension or revocation of your drivers license
If you get put on probation, you are not allowed to drink, and if you get into trouble with the law again, your probation can be revoked, and you may be imprisoned. Your Leander DWI lawyer can better explain the ramifications of a conviction during your consultation and give you an idea of what you face.
Don't Risk a DWI Conviction
While there certainly isn't a law that requires you to have a defense lawyer, it's a wise decision to retain one. Our firm can identify the weak points in the prosecution's case against you.
For example, did you know that breathalyzers aren't 100 percent accurate in all situations? Cases have been dismissed or reduced because of this defense, and your lawyer will know if it applies to yours.
Even if you failed a sobriety test of a different sort, there might still be an argument that can used to defend you. Perhaps your balance was off due to the rocky ground, for example.
The dashcam footage in the police vehicle can also work to your advantage. If the video shows that you weren't aggressive and that you complied with the officer's commands, it might be enough to introduce reasonable doubt if the prosecution's other evidence doesn't hold up on its own.
Call our on-call attorney now to discuss your case now.
No matter how complex your charges may seem, you can have peace of mind knowing our legal team is behind you. You aren't in this battle alone. Get our Austin criminal attorneys on your side today.