Trust Your Case To Our Austin Defense Attorneys
Given how seriously sex crimes are prosecuted, it is vital to retain effective legal counsel and support as soon as you are charged with a sexual offense. Whether you have been charged one time or multiple times, our team at Hines & Holub is here to help you face the charges that have been made against you.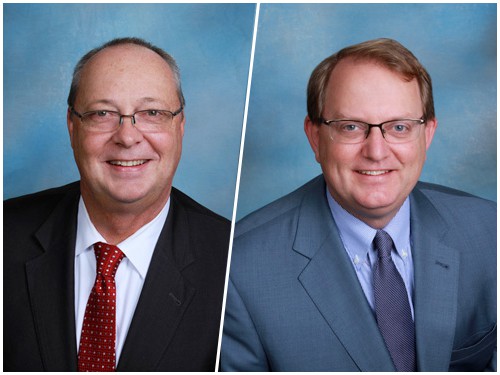 Hines & Holub are proven Criminal Defense Attorneys with outstanding track records.
Why Do You Need To Take Your Travis County Sex Crime Charges Seriously?
Unlike some more basic criminal charges, sex crimes impact a defendant's personal reputation more than anything else. While you may face jail time, extensive fines and fees, and other serious consequences, it is often the social and relational repercussions that can be the most frustrating. That is why our law firm is here to defend your future, your freedom, and your reputation.
You may not even realize that a crime like public indecency could lead to registration as a sex offender or result in time in jail or prison. The good news is that Hines & Holub offers legal counsel for deregistration, to help eligible clients remove their names from the sex offender registry. Our team of skilled Austin sex crime attorneys craft incisive legal strategies for our clients, gathering extensive evidence, witness testimony, and other details to deliver a powerful defense.
We stand up for you and safeguard you from penalties like:
Years behind bars for a first offense

Thousands of dollars in fines

Loss of certain licenses and certifications

Registration as a sex offender
Don't give up hope—we are here to help you get through this.
At Hines & Holub, we don't just have 85+ years of experience, we have the proven track record of success to back our representation up. Sex crime charges are serious. Make sure you have a serious defense.
We Defend Clients Who Have Been Charged With Sex Crimes In Austin Including:
Indecency
Sexual Assault
Aggravated Assault
Aggravated sexual continuous abuse
Deregistration
Child Pornography
Lewd Conduct
Call our on-call attorney now to discuss your case.
No matter how complex your charges may seem, you can have peace of mind knowing our legal team is behind you. You aren't in this battle alone. Get our Austin criminal attorneys on your side today.