Need an Attorney You Can Count On?
We are proven Criminal Defense Attorneys in Austin, Texas with outstanding track records.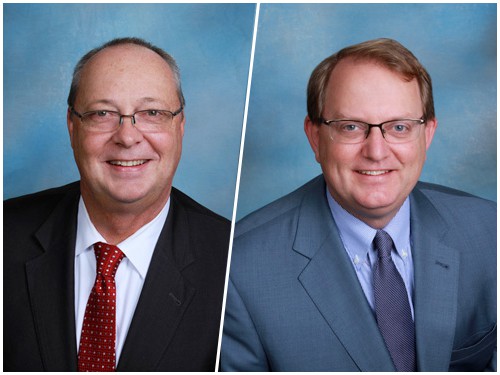 If you've been accused of possessing cocaine, you can't take chances with your defense. Get the help you need by working with a Williamson County cocaine possession lawyer.
Cocaine, whether in its pure form or as crack cocaine, is one of the most serious drugs to be accused of possessing. If you are convicted, not only will you have a criminal record, but the likelihood of a jail or prison sentence and an expensive fine are both highly likely.
If this is the situation you find yourself in, you need to protect your freedom and your future by working with a Williamson County cocaine possession lawyer. Our firm has in-depth experience handling the most serious of drug cases, and we can provide you with the defense you need to potentially get your cocaine charge reduced or dropped.
Know What a Cocaine Conviction Can Cost You
As a group 1 controlled substance, the possession of cocaine is an automatic felony. This means that a conviction will result in more than just a criminal record-you'll be identified as a convicted felon. While this will make getting a job or securing a house incredibly difficult, your immediate concern is the fine and sentence of imprisonment you're currently facing, which will depend on how much cocaine you are accused of possessing:
Less Than One Gram -

State jail felony, 180 days to two years in jail, up to a $10,000 fine
One to Four Grams -

Third-degree felony, two to ten years in prison, up to a $10,000 fine
Four to 200 Grams -

Second-degree felony, two to twenty years in prison, up a $10,000 fine
200 to 400 Grams -

First-degree felony, five to ninety-nine years in prison, up to a $10,000 fine
400 or More Grams -

Enhanced first-degree felony, ten to ninety-nine years in prison, up to a $10,000 fine
The larger the amount of cocaine, the more likely it is that you will also be charged with an additional drug crime, such as trafficking or distribution. Your Williamson County cocaine possession lawyer will help you determine both what the prosecution is likely to pursue and what the lowest penalty you can reasonably expect is.
Defending Against a Cocaine Charge
While it can feel hopeless, it's important to remember that you are innocent until proven guilty, and all it takes is the introduction of reasonable doubt. There are a number of potential defenses that can be employed by your Wilco cocaine possession lawyer, but which is best for your case will depend on the circumstances.
In some cases, it might be possible to prove that the cocaine wasn't yours at all, and you never should have been charged in the first place. In others, there might be a legal issue with the search that discovered the cocaine, making it an unlawful search and seizure.
By evaluating the facts of your arrest, we'll be able to determine how best to handle your case and put you in a position for the best possible outcome.
Call our on-call attorney now to discuss your case now.
No matter how complex your charges may seem, you can have peace of mind knowing our legal team is behind you. You aren't in this battle alone. Get our Austin criminal attorneys on your side today.