Need an Attorney You Can Count On?
We are proven Criminal Defense Attorneys in Austin, Texas with outstanding track records.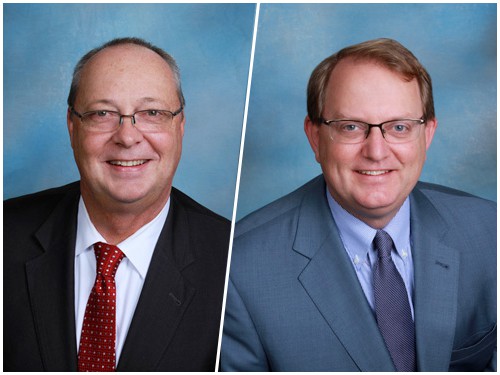 Synthetic marijuana possession can put your entire future at risk-not to mention your present. Don't gamble with your life; instead, get help from a Williamson County K2 possession lawyer.
While most people realize that marijuana possession is illegal in Texas, not everyone understands the legal status of synthetic marijuana, also known as K2 and spice. In a recent change, all varieties of this substance were made illegal in Texas a few years ago, and anyone caught with K2 will face the same penalties as someone caught with marijuana.
This doesn't mean that there's no hope if you found this out the hard way, however. A Williamson County K2 possession lawyer from Hines & Holub can help you formulate a defense that might see your charges reduced or dismissed entirely.
Synthetic Marijuana Is a Designer Drug
While it's true that the herbs used to make K2 aren't marijuana, the chemicals sprayed on them are meant to simulate the effects of THC, the chemical component of marijuana that creates the high. In fact, some of these chemical mixtures actually contain cannabinoids.
Either way, Texas law views K2 and spice as controlled substance analogues, which makes them illegal. As an analogue, the penalties that apply are the same as those for marijuana:
Up to Two Ounces -

Class B misdemeanor, up to a $2,000 fine, up to 180 days in jail
Two to Four Ounces -

Class A misdemeanor, up to a $4,000 fine, up to one year in jail
Four Ounces to Five Pounds -

State jail felony, up to a $10,000 fine, 180 to two years in prison
Five to Fifty Pounds -

Third-degree felony, up to a $10,000 fine, two to ten years in prison
Fifty to 2,000 Pounds -

Second-degree felony, up to a $10,000 fine, two to twenty years in prison
More Than 2,000 Pounds -

First-degree felony, up to a $10,000 fine, either a life sentence or five to ninety-nine years in prison
These are incredibly harsh penalties, and your Williamson County K2 possession lawyer will give you the best chance to avoid the worst of the penalties you face-possibly avoiding them completely.
Defending Against Spice Possession
As a "controlled substance analogue," the prosecution has to prove that the K2 found in your possession meets the proper criteria, which is actually a substantial gray zone that can be used in your defense. If they don't make the effort to have an actual chemist analyze the synthetic marijuana in question, your Wilco K2 possession lawyer might be able to introduce sufficient reasonable doubt to get your possession charge dismissed.
There might also be legal questions surrounding the search that discovered the spice to begin with. If the search was illegal, then any drugs discovered aren't admissible as evidence-which means there's no case against you. We'll carefully evaluate the events of your arrest to determine if this will be a viable defense to employ on your behalf.
Call our on-call attorney now to discuss your case now.
No matter how complex your charges may seem, you can have peace of mind knowing our legal team is behind you. You aren't in this battle alone. Get our Austin criminal attorneys on your side today.