Need an Attorney You Can Count On?
We are proven Criminal Defense Attorneys in Austin, Texas with outstanding track records.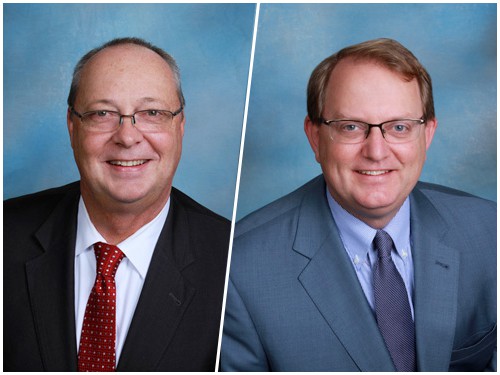 The law provides you with certain rights when you are arrested in order to ensure that you are treated fairly and not unnecessarily injured during the process. Unfortunately, these laws aren't always followed, and mistakes happen that can change your life forever. An Austin arrest lawyer can help you determine if your rights were violated or if you were unjustly charged. In some cases, it may have been neither necessary nor legal to arrest you at all.
Austin Police and Entrapment
While Austin police have to employ strategies to catch criminals, these strategies must be in accordance with state and federal laws. They also have to undergo police training in order to ensure arrests are made properly. In some cases, the police might overstep their bounds. Texas law allows officers to provide potential criminals with an opportunity to commit a crime, but they cannot try to convince someone to commit a crime for the sake of making an arrest. This illegal method is known as entrapment and can lead to an arrest that isn't justified.
Texas Qualifications for Making an Arrest
Not all arrests are legal or justified. For instance, there have been instances of people impersonating police officers or attempting to detain individuals until an actual police officer arrives. In either case, you have the right to ask for identifying information, and you are encouraged to do so. If someone is not legally able to detain you, they may be prosecuted for holding you against your will. Police officers also have to meet specific uniform criteria, which is a bit different in Texas than it is in other states. It's important that every detail of your arrest be examined, even down to the qualifications of the person who made the arrest.
Warranting an Arrest in Austin
There has to be a legitimate reason to arrest a person. The police and any other qualified individuals, such as security guards, must have either probable cause or an arrest warrant in order to detain you, especially in the event that force is used. Otherwise, they can be charged with false imprisonment. You should have been informed of your rights and the reason you were being arrested. If there is a warrant, you have a right to see and read it. If you were arrested under the premise of probable cause, you should have been informed of what those suspicions were. It's important that you have an attorney on your side who can determine if all these procedures were followed correctly and whether your rights were violated.
What Is Considered Unnecessary Force?
Unnecessary force has become a concern all over the country. While it may sometimes seem to be the norm, the truth is that officers should not use force at all unless you are either a threat to them or you are resisting arrest. Unfortunately, the recounting of these details will vary with multiple points of view, but they are crucial in determining if unnecessary force was a factor in your arrest.
Whether or not you have committed a crime, you still have the right to fair treatment according to the law. An experienced Austin arrest lawyer at Hines & Holub can help you determine whether your rights were violated or if you should even have been arrested to begin with.
Call our on-call attorney now to discuss your case now.
No matter how complex your charges may seem, you can have peace of mind knowing our legal team is behind you. You aren't in this battle alone. Get our Austin criminal attorneys on your side today.