Need an Attorney You Can Count On?
We are proven Criminal Defense Attorneys in Austin, Texas with outstanding track records.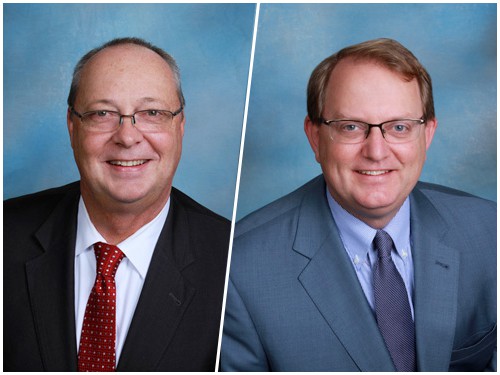 Some of Texas' gun laws can get a little confusing, so if you've been charged with a gun crime, a criminal defense attorney from Hines & Holub can help.
Below, we provide a breakdown of common gun charges in Texas and how we can help you.
Gun-Related Crimes
Although you are allowed to purchase a firearm in the state of Texas and the Second Amendment gives you the right to bear arms, there are still laws that regulate when and where you can carry and in what manner you may do so (open or concealed).
If you have been charged with breaking one of these laws, call a gun charge lawyer right away-the punishments for these crimes can be severe and life-changing. Below is a general idea of some of the gun crimes you could be charged with in Texas:
Unlawful Carrying of a Weapon -

When you are carrying a weapon without a license, you can be charged with a crime.
Unlawful Possession of a Firearm -

Certain people do not have the right to carry a firearm, such as those convicted of a felony or those who are on some type of community supervision.
Unlawful Discharge of a Firearm -

When a person discharges a firearm in a public place or on or across a public road, this is considered dangerous.
Unauthorized Trafficking of Firearms -

Smuggling or otherwise transporting firearms without the proper authority is a crime in Texas.
Ignoring a Posted Warning Sign -

A property owner may exclude individuals from carrying weapons on his or her property.
Call our on-call attorney now to discuss your case.
No matter how complex your charges may seem, you can have peace of mind knowing our legal team is behind you. You aren't in this battle alone. Get our Austin criminal attorneys on your side today.