Need an Attorney You Can Count On?
We are proven Criminal Defense Attorneys in Austin, Texas with outstanding track records.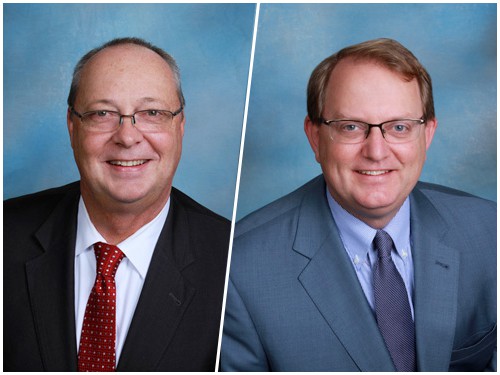 Being charged with a crime can be one of the most difficult periods of your life, especially if the charge carries the label "aggravated," which could mean you are facing a possible felony charge and prison time.
Aggravated cases can be designated as such due to the severity or intent of the crime; the alleged victim's age, profession, or status; or if a weapon was involved. Getting this label dropped from the charge can decrease the severity of the possible penalties. Whether or not this is feasible, a criminal case must be proven beyond a reasonable doubt by the prosecution. An Austin aggravated crime defense lawyer from Hines & Holub can explain your options at this troubling time and how to best move forward.
Aggravated Assault
According to the Austin Police Department, there were 1,756 Austin aggravated assaults in 2015. If you are facing a Texas aggravated assault charge, a second-degree felony can carry possible prison time of two to twenty years and fines of up to $10,000. If your assault charge is a first-degree felony, it could carry five to ninety-nine years in state prison and a penalty of up to $10,000. There is a full description of what constitutes an aggravated assault in Texas code 22.02.
Aggravated Robbery
In Texas, an aggravated robbery charge is brought when, during a robbery, the accused did any of the following:
Caused serious bodily injury to another
Used or exhibited a deadly weapon
Caused bodily injury to another person or either threatened or placed another person in fear of imminent bodily injury or death if the other person was either sixty-five years of age or older or a disabled person (an individual with a mental, physical, or developmental disability who is unable to protect himself or herself from harm)
Other Aggravated Charges
Charges of aggravated crimes usually carry felony charges and stiff penalties. Any reduction of your charge can help your outcome:
Aggravated controlled substance
Aggravated promotion of prostitution
Building Your Defense
Taking shortcuts on your case now can impact you for the rest of your life, not only through jail or prison time and hefty financial penalties, but with your future ability to secure employment, education, and housing. An Austin aggravated crime defense lawyer from our firm can help you build the strongest defense possible to get you past this difficult time.
Finding the Best Representation
Hines & Holub is a law firm with decades of combined experience building the strongest defenses possible for our clients. We have a firm understanding of both sides of the law, because in addition to our years as private defense lawyers, our attorneys have served as an assistant district attorney and a public defender.
We have substantial experience with aggravated charges and know how best to maximize every piece of evidence and testimony, challenge the validity of the claim, and put the strongest defense forward. If we can't get charges reduced or dropped, we can employ many proven strategies to prove "reasonable doubt."
Aggravated charges are serious, and the outcome will impact the rest of your life. Don't just pick any lawyer; an attorney from Hines & Holub will have the experience and dedication to see your case to the most successful conclusion possible. Call us today for free at 512-472-6565 for a nonjudgmental appraisal of your situation. Alternatively, you can also submit the form below, and someone from our office will contact you at your leisure.
Call our on-call attorney now to discuss your case now.
No matter how complex your charges may seem, you can have peace of mind knowing our legal team is behind you. You aren't in this battle alone. Get our Austin criminal attorneys on your side today.