Need an Attorney You Can Count On?
We are proven Criminal Defense Attorneys in Austin, Texas with outstanding track records.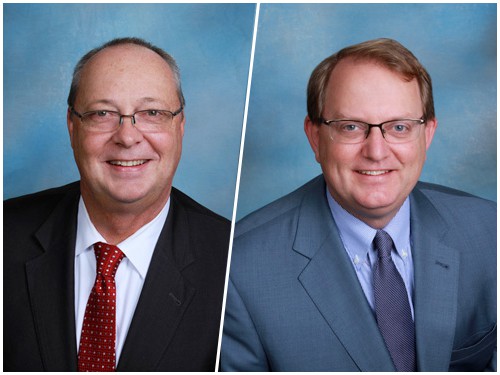 Facing a criminal trial or accepting a plea bargain you do not really understand is a stressful and terrifying situation to find yourself in. If you qualify, you have the option of accepting a court-appointed public defender, or you may hire a criminal defense lawyer. Making this choice can feel daunting, however.
If you have any questions about whether working with a criminal defense lawyer would be beneficial to your Austin criminal case, please feel free to call Hines & Holub, for a no-obligation case evaluation.
Public Defenders
The main downside to accepting a public defender is the fact that you cannot choose your own and will likely not have the option to request an alternate later. If you aren't happy with the support you are receiving, you will have to either defend yourself or hire a criminal defense lawyer. Although it should be noted that even if you get a public defender at the outset of the case, you may still hire a private defense lawyer to take over at any time.
Public defenders are generally compassionate and well trained, but they are often over-booked by the court and overworked as a result. Most public defenders will always do their best, but due to their workload, they may not always be available as much as you would like. They will almost certainly not have time to provide you with in-depth explanations of your options and the legal proceedings ahead or communicate with you via phone or email.
No matter what your ultimate choice may be, you should always contact a criminal defense lawyer first. We will provide a free consultation and honestly tell you what your chances are and what we can do for your case.
Live Your Life
In many counties, misdemeanors do not require you to be present during many of the proceedings. If you have your own legal counsel, they are not likely to demand your attendance at court, but public defenders almost always require you to be present in the courtroom.
Criminal defense lawyers have more power to give you the choice of whether you want to be present or not. We can also sometimes shorten the amount of time you spend in court when you do need to be present because of our lighter caseloads and better control over our schedule.
A Criminal Defense Attorney Will Be Focused on Your Case
Private criminal defense lawyers tend to have lighter caseloads because we can choose which cases we take on and make certain our calendar allows us to be available to our clients. We will be honest with you about what's ahead, and we'll make it a priority to spend time with you so that you'll be comfortable with your case. More time means better communication between us, a better understanding of your case, and higher-quality preparation for your trial.
Communication is important, not only for your case, but also for your emotional and mental wellbeing. A private criminal defense lawyer will be more available to help you through any self-esteem, emotional, or embarrassment issues you may be going through.
The courtroom experience of a private criminal defense lawyer can be a great asset. While public defenders are knowledgeable and enthusiastic, many don't have the trial experience of established private defense lawyers.
Free Legal Evaluation with an Austin Criminal Defense Attorney
If you have been charged with a crime and you want to make certain you are being represented properly, you should contact a criminal defense lawyer from Hines & Holub. Our knowledgeable and compassionate attorneys can help you make an educated decision on what your next step should be. The discussions you have with us remain confidential whether you hire us or not, so there's absolutely no risk in coming in to discuss your case.
Call our on-call attorney now to discuss your case now.
No matter how complex your charges may seem, you can have peace of mind knowing our legal team is behind you. You aren't in this battle alone. Get our Austin criminal attorneys on your side today.