Need an Attorney You Can Count On?
We are proven Criminal Defense Attorneys in Austin, Texas with outstanding track records.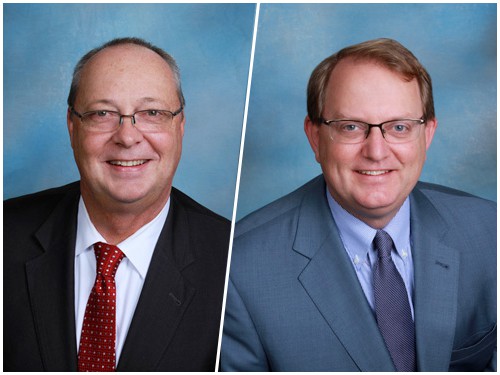 Possession of a controlled substance can include the illegal possession of prescription drugs, alcohol (for minors), and other illegal substances. There are different levels of severity, but all are crimes in Austin, Texas. While it depends on several factors, possession of any controlled substance can lead to felony charges and prison sentences. With the Food and Drug Administration (FDA) continuously updating and making changes to the classifications of controlled substances, citizens don't always understand how severe the penalties may be. An experienced Austin possession of a controlled substance lawyer at Hines & Holub can help to ensure you don't end up dealing with penalties that aren't justified.
Underage Drinking
Many people aren't aware that underage drinking can be considered a type of controlled substance violation. Although it may seem like a minor infraction, law enforcement officers are increasingly cracking down on underage drinking in order to prevent future legal problems for those caught. The idea is that confronting underage drinkers with severe penalties for something they can legally use in a few years may convince them to take other controlled substances more seriously. Although underage drinking is illegal and can have serious developmental effects on specific regions of the brain, that doesn't mean you should automatically suffer the severe penalties of a controlled substance possession charge.
Austin Drug and Alcohol Convictions
Drug and alcohol abuse is a serious problem in this country. Prescription and even over-the-counter medications are so abused that the death toll is steadily rising. Sometimes the courts feel that a conviction is necessary in order to deter someone from committing crimes that may lead to more serious convictions in the future. They also take a close look at prior convictions for this same reason. Because of this, past drug or alcohol abuses can result in a hefty sentence for current charges.
Other Consequences of a Controlled Substance Charge
Unfortunately, when controlled substances are involved, the repercussions don't always stop in the prison or courtroom. Instead, they can even extend to the local drugstore. If you are convicted of possession of a controlled substance, you may have difficulty doing something as simple as purchasing cold medicine. In addition, your career path may be limited because certain professions do not allow for any type of convictions involving controlled substances. This type of charge can follow you for the rest of your life.
Why You Need an Experienced Lawyer
With all of the ongoing changes to laws, classifications, and penalties regarding controlled substances, it's a good idea to speak with someone who can help you determine your options. An experienced Austin possession of a controlled substance lawyer can make sure your rights are protected and that you don't suffer the penalties for a charge you don't deserve.
Call our on-call attorney now to discuss your case now.
No matter how complex your charges may seem, you can have peace of mind knowing our legal team is behind you. You aren't in this battle alone. Get our Austin criminal attorneys on your side today.