Need an Attorney You Can Count On?
We are proven Criminal Defense Attorneys in Austin, Texas with outstanding track records.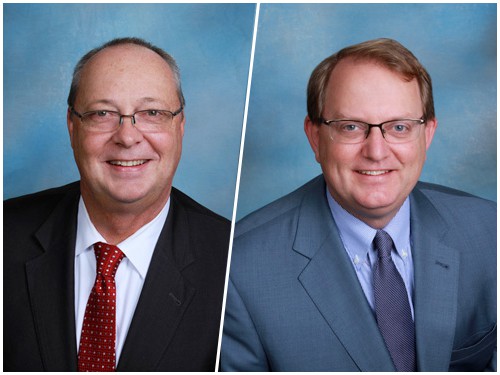 Drug possession is a serious charge in any state or city, regardless of what the specific drug may be. Ecstasy, however, is a particularly dangerous and easily abused drug, and being arrested for its possession can result in a number of related charges as well. Whether casual or everyday use, ecstasy presents dangers that many are not aware of until it's too late. This is why in many cases, law enforcement efforts are also intended to help protect people from themselves. People make mistakes and not everyone needs to feel the full brunt of the law. The experienced Austin ecstasy possession lawyers of Hines & Holub can help guide you through the legal system and work to avoid a conviction or jail time.
Other Charges Related to Ecstasy Possession
Gang presence leads to easier access to ecstasy in Austin, with gangs supplying and controlling the nightclub trade. Therefore, those who are charged with possession of ecstasy in Austin might also be considered for gang-related charges. Even if you aren't charged with related crimes, it is likely that you will be observed after your release in order to assess the potential that you will commit further criminal acts. Depending on the circumstances of your case, there might also be serious related charges such as the distribution and manufacture of the drug.
Were You Unjustly Targeted?
There are areas in Austin that are notorious for drugs, prostitution, assault, and other criminal activities. These locations are also where "enhanced prosecution" measures are taken in order to clean up the area. If you happen to be in one of these areas, you will likely be more closely observed than you would be in other areas of the city. This also means that it's possible to be unjustly targeted just because of the part of the city you're in, which can make a difference in drug possession charges.
Dangers of Ecstasy Possession Charges
Drug charges of any kind are serious enough, and ecstasy is no exception. The possession of ecstasy can lead to allegations of distribution. This is especially true if you have a large quantity of the drug on you at the time of your arrest. Ecstasy is a dangerous drug for many reasons, but most significantly because it can be fatal. The body becomes unable to regulate its own temperature, and as a result, many people have died from it. Additionally, if someone gets hurt or dies while using ecstasy they got from you, you could face serious charges related to that person's injury or death. Because of the severity of the possible charges, you need an experienced legal team to help you through your case.
Why You Need an Experienced Lawyer
An experienced Austin ecstasy possession lawyer knows what you are up against. At Tillman Braniff, we understand what is on the line when you are charged with such a crime and how it will impact the rest of your life. We can examine the details of your case and explore your legal options to protect your future.
Don't attempt to face an ecstasy possession charge on your own. We can help.
Call our on-call attorney now to discuss your case now.
No matter how complex your charges may seem, you can have peace of mind knowing our legal team is behind you. You aren't in this battle alone. Get our Austin criminal attorneys on your side today.