Need an Attorney You Can Count On?
We are proven Criminal Defense Attorneys in Austin, Texas with outstanding track records.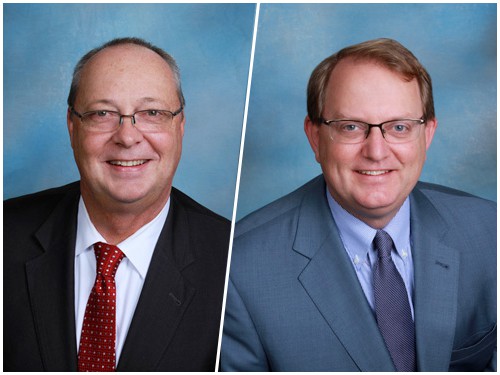 Hydrocodone is an off-brand or generic name for Vicodin, a drug that relies on codeine as an active ingredient and is only available by prescription. Codeine is a highly addictive substance that can damage the liver and other areas of the body. As such, the Austin courts take the illegal possession of this drug as a very serious matter. It is such a highly regulated drug that even Homeland Security has become involved in reducing the number of prescriptions that are given out.  The experienced Austin hydrocodone possession lawyers of Hines & Holub can help individuals charged with the illegal possession of hydrocodone or Vicodin in the court system, and walk you through your legal options.
Impact of Possession
Possessing just one pill of hydrocodone or Vicodin without a prescription can ruin an otherwise exemplary life, as many Texas citizens learn when they are suddenly faced with felony charges. In some cases, people view the possession of prescription drugs as even worse than the possession of street drugs. This may be because the illegal use of the drug has led to so many new restrictions for people who genuinely need it. In any case, a felony conviction is bad enough without drugs being involved, as it will lead to the loss of a number of rights and opportunities that will follow the felon around for life.
Vicodin Addiction
Opioid addiction is more common in people who are prescribed the medication for a legitimate reason than it is in people who simply use hydrocodone recreationally. This is because someone with a prescription takes the medication on a regular basis. The longer you take an addictive drug such as hydrocodone on a regular schedule, the more likely you are to actually become addicted at some point. For some, this is the only line of defense they have in a court of law. The addiction forces them to illegally obtain the drug or face the pains of withdrawal.
Possession and Healthcare Issues
There is a vicious cycle in the healthcare system when it comes to pain management. New limits on painkillers like hydrocodone and Vicodin mean that the people who really need the drug can't always obtain it without overcoming complicated obstacles. This is one of the most common drugs used to treat pain, and over time and regular use, patients develop a tolerance for it. This renders the original dosage less effective. Combine the increased tolerance with reduced legal availability and the result is an individual who is in pain and only seeks relief. Fortunately, our attorneys can help you convey your circumstances to the court and, if possible, get your charges lowered or perhaps even dropped.
While it is certainly true that some people take this drug for the "high," most people take it to relieve pain. When it comes to illegal possession, issues like pain management, limited availability, and addiction all become important elements in the case. An Austin hydrocodone possession lawyer can help ensure all the details surrounding your case are considered.
Illegal hydrocodone possession is a serious crime. Don't risk facing consequences that you don't deserve.
Call our on-call attorney now to discuss your case now.
No matter how complex your charges may seem, you can have peace of mind knowing our legal team is behind you. You aren't in this battle alone. Get our Austin criminal attorneys on your side today.