Need an Attorney You Can Count On?
We are proven Criminal Defense Attorneys in Austin, Texas with outstanding track records.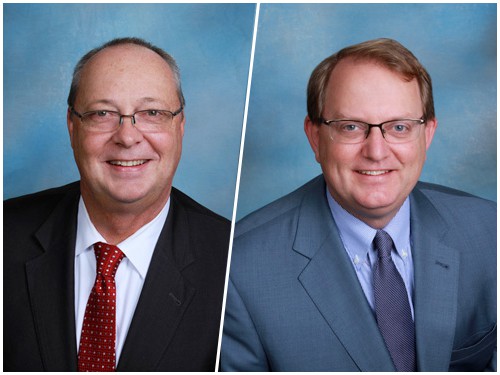 If you're underage and accused of drunk driving, the arrest doesn't have to end in a conviction. Find out how to beat your charge by consulting with an Austin DUI defense attorney.
While many states don't distinguish between DWI (driving while intoxicated) and DUI (driving under the influence), the two are separate criminal charges in Texas. DWI is far more commonly charged to drunk drivers, as its criteria apply to a larger portion of the population.
DUI, by contrast, can only be charged to drivers under the age of twenty-one in Texas. If you or your child is in this situation, you'll want to do everything you can to prevent the DUI arrest from resulting in a conviction.
An Austin DUI lawyer from Hines & Holub can help you beat your driving under the influence charge, thereby safeguarding your future against a criminal record.
What Is Driving Under the Influence in Texas?
The more-common DWI can be charged to any driver with a blood alcohol content (BAC) of .08 percent or higher.
However, Texas takes a zero tolerance approach when it comes to minors and alcohol. If you are under the age of twenty-one and are caught driving with a BAC of any amount between zero and .08 percent, you can be charged with DUI.
It's important to note that once your BAC reaches .08 percent, you'll instead be charged with DWI just like a driver who is twenty-one or older.
Texas DUI Penalties
Because DUI charges are mostly applied to minors, Texas treats them as misdemeanor offenses in the hopes that a conviction will deliver a message not to repeat the infraction.
A DUI is a Class C misdemeanor that can result in the following penalties:
Sixty-day suspension of drivers license
Between twenty and forty hours of community service
Mandatory alcohol awareness class
While these penalties might seem bearable, a misdemeanor conviction still means a criminal record. You'll want to work with an Austin DUI attorney who knows how to investigate the circumstances of the arrest and build a compelling case that could get the charge dismissed.
DUI Defenses
There's no such thing as an open-and-shut drunk driving case. Whether the sobriety test involved was a blood draw, breathalyzer, or field test, there will be a way to challenge the results.
It's even possible that the police violated your rights, made a procedural error, or pulled you over without probable cause. Successfully proving any of these could get your DUI charge dismissed and clear your name.
Call our on-call attorney now to discuss your case.
No matter how complex your charges may seem, you can have peace of mind knowing our legal team is behind you. You aren't in this battle alone. Get our Austin criminal attorneys on your side today.