Need an Attorney You Can Count On?
We are proven Criminal Defense Attorneys in Austin, Texas with outstanding track records.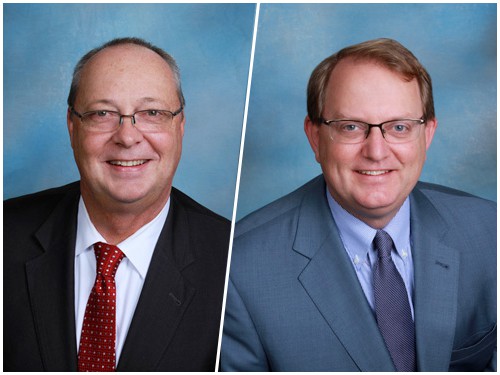 The sight of commercial trucks delivering goods across America is simply part of the American landscape. Individuals who drive these trucks do so to support both themselves and their family. Without a commercial drivers license (CDL), anyone in Austin who drives a truck or a bus for a living would not be able to continue working.
State and federal regulations for commercial drivers are more stringent than for drivers of passenger vehicles-particularity regarding alcohol use while driving. These drivers are held to a higher standard as they must carry hazardous materials and heavy cargo and also operate larger, heavier, and more dangerous vehicles and equipment.
Austin DWI commercial drivers arrested and charged for DWI face serious consequences if convicted. Their financial earning potential may be negated if their CDL is suspended or revoked. If this is a situation that you find yourself in, the DWI attorneys of Hines & Holub can help you defend your livelihood.
The Rules for Austin Commercial Drivers and DWI
A driver of a passenger vehicle is legally intoxicated when they have a blood alcohol concentration (BAC) of .08 percent. That limit is far stricter for an Austin driver operating a commercial vehicle. According to Section 522.081 of the Texas Statutes, commercial drivers are considered to be legally intoxicated when they have a BAC level of .04 percent, half that of the .08 level of standard license holders.
Commercial drivers are also held to a higher standard during traffic stops. Law enforcement can request breathalyzer or blood alcohol tests at random when a commercial driver is suspected of being under the influence, when a driver's CDL was previously suspended and the driver is now returning to work, and after a crash where alcohol use is suspected.
Penalties for Commercial Drivers Convicted of DWI
According to the Texas Department of Public Safety, if convicted of a DWI, a commercial driver will be disqualified from driving for a minimum of one year. If a commercial driver is convicted of DWI while transporting hazardous materials at the same time, the driver's CDL will be disqualified for three years-or permanently revoked if it is a second offense.
When driving a passenger vehicle, a driver's CDL is also at risk. A commercial driver who exceeds the .08 percent limit when operating his or her personal vehicle may lose his or her CDL for a year if convicted of DWI. Additional penalties for a commercial DWI include the possibility of jail time, fines, probation, and expensive DWI surcharges.
How Austin DWI Lawyers Can Help Commercial Drivers
The bar is much higher for commercial drivers than it is for other drivers who face a DWI charge. If you are arrested for commercial DWI in Austin, immediately contact the DWI defense attorneys of Hines & Holub.
We understand that a commercial DWI conviction could result in a driver's loss of his or her livelihood. Our capable and dedicated lawyers are experienced in advocating for commercial drivers charged with DWI. We can establish an aggressive strategy to challenge the charges against you and fight to help you retain your commercial and personal driving privileges.
Call our on-call attorney now to discuss your case now.
No matter how complex your charges may seem, you can have peace of mind knowing our legal team is behind you. You aren't in this battle alone. Get our Austin criminal attorneys on your side today.