Need an Attorney You Can Count On?
We are proven Criminal Defense Attorneys in Austin, Texas with outstanding track records.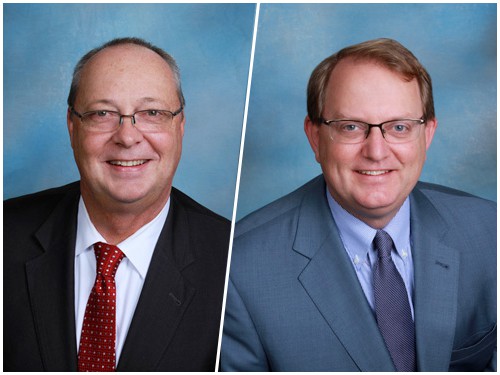 Texas has some of the toughest driving while intoxicated (DWI) laws in the country. A conviction can lead to disastrous life-altering consequences, impacting your family life, financial wellbeing, and employment. Some of these consequences include a driver's license suspension, hefty fines and Department of Public Safety (DPS) surcharges, community service, and even jail or prison time.
In Austin, if you are arrested and charged with DWI it does not automatically mean you are guilty, nor does it mean it will automatically lead to a conviction. In this situation, it is crucial to obtain a qualified and highly experienced Austin DWI defense attorney from Hines & Holub.
While dealing with the stressful situation of being arrested for DWI in Austin, you may wonder, "What can an Austin DWI lawyer do for me after I've been arrested?"
Why You Need a DWI Lawyer in Austin
The consequences for an Austin DWI conviction should be taken seriously as they can easily change your life for the worse. If convicted of subsequent DWIs, the severity of the punishment you will face will increase with multiple offenses. Depending on which offense you are on, you could be facing either a misdemeanor or a felony, fines ranging from $2,000 to $10,000, jail or prison time, and a license suspension ranging from three months to two years.
An attorney from Hines & Holub can help you fight the charges against you if you've been arrested for DWI. To mitigate the outcome of your case, a lawyer experienced with DWI will know your legal options and get you the best possible outcome.
How an Austin DWI Defense Lawyer Can Help
Fighting a DWI in Austin is challenging and difficult, especially if your breath test was .08 percent or above. In these cases, defense attorneys will frequently concentrate on the conduct of the officer during the traffic stop and the accuracy of the breath test.
The answers to several questions may help your case. For example, can the actual traffic stop itself be called into question? Did the officer conduct a legitimate field sobriety test? Was the breath test credible and was the person conducting the breath or blood test certified to do so?
One of our attorneys will have the resources to rigorously investigate the specific circumstances of your case and may discover errors that could affect the outcome. From the initial traffic stop to the manner in which the police officer handled your arrest, more often than not there are inconsistencies or weaknesses in the prosecution's case that could lead to either a dismissal of your case or a reduction in the charges against you.
An experienced Austin DWI lawyer from our firm may find a number of possible inconsistencies:
Field sobriety test administration
Breath test administration
Chemical test administration
Errors in the arrest procedure
How Hines & Holub Can Help with Your DWI
After being charged with DWI, Hines & Holub can help you explore your options. Depending on what happened during your arrest, it may be possible to have your charges either overturned or decreased.
Call our on-call attorney now to discuss your case now.
No matter how complex your charges may seem, you can have peace of mind knowing our legal team is behind you. You aren't in this battle alone. Get our Austin criminal attorneys on your side today.