Need an Attorney You Can Count On?
We are proven Criminal Defense Attorneys in Austin, Texas with outstanding track records.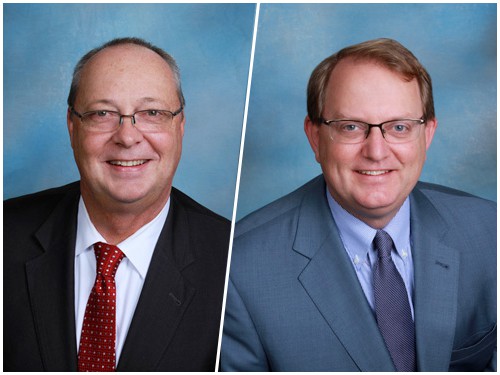 A DWI charge is bad enough, but an intoxication assault charge is even more serious and has the penalties to prove it. If you have been charged with this crime, find out what your best options are by working with an Austin intoxication assault lawyer.
You may have thought it was only a couple of drinks at the time, but they were enough for you to cause an accident ending in a serious bodily injury. Whether you were driving a boat, car, or motorcycle, intoxication assault is a serious crime with life-altering consequences for everyone involved.
To successfully defend yourself against any charges related to a boat, you will want the assistance of an Austin intoxication assault lawyer from Hines & Holub.
What Is Intoxication Assault?
If you operate a motor vehicle, aircraft, or watercraft while intoxicated and then cause an accident that results in serious bodily injury to someone else, you can be charged with intoxication assault. Additionally, if you assemble an amusement park ride while intoxicated and this results in a serious injury, then you are still culpable for intoxication assault. These are all third-degree felonies that can result in fines of up to $10,000 and between two and ten years in prison.
Continuing Costs of a Drunk Driving Assault Charge
A conviction in criminal court can lead to an easier conviction in civil court when the victim sues for damages. You will also lose your driving privileges and receive so many points on your license that your insurance rates will increase dramatically.
The penalties and repercussions of either a DWI or an intoxication assault conviction can completely ruin your life. Even if you avoid imprisonment, you will still be harmed financially, and your professional, personal, and family lives will be dealt similar fates. You will lose face in your career-if you are able to keep your job, and a felon is never the first choice for a new hire.
The only way to give yourself a chance to avoid the worst of these is to consult with an Austin intoxication assault lawyer and create the best defense possible against your charges.
An Austin Intoxication Assault Lawyer Can Help
An experienced defense attorney from our firm can save you from hundreds of hours of both tedious and stressful work. We can handle legal documents, courtroom procedures, and prepare you for what's ahead.
Collecting and cataloguing evidence pertinent to your defense and arranging for expert testimony and character witnesses are all very important tasks and also require a capable Austin intoxication assault lawyer. We'll also advise you throughout any depositions and negotiate a plea bargain with the prosecution if this becomes your best option.
Get a Free and Confidential Legal Evaluation Today!
If you have been charged with a motor vehicle accident involving a serious injury and a DWI, you must fight for both your sake and that of your family's. Reach out to Hines & Holub as soon as possible so that we can begin building your defense.
You can call us at 512-472-6565 or complete the form below to schedule a free and confidential consultation with an experienced Austin intoxication assault lawyer at your earliest convenience. Don't let one mistake ruin your life; find out if your charges can be reduced or beaten today.
Call our on-call attorney now to discuss your case now.
No matter how complex your charges may seem, you can have peace of mind knowing our legal team is behind you. You aren't in this battle alone. Get our Austin criminal attorneys on your side today.