Need an Attorney You Can Count On?
We are proven Criminal Defense Attorneys in Austin, Texas with outstanding track records.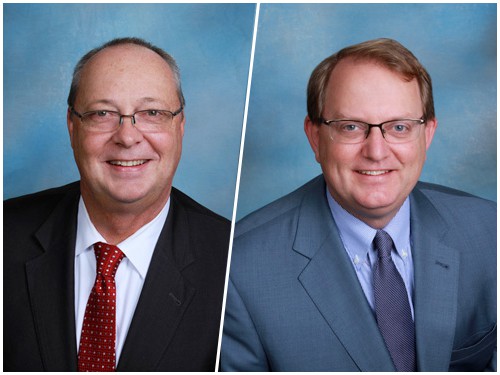 Getting caught driving while high on marijuana can have a dramatically negative impact on your freedom, future, finances, and family. Find out how to fight your charges by working with an Austin marijuana DWI lawyer.
Texas takes drug-related crimes very seriously, and despite the nationwide change in attitude towards marijuana, the consequences for its use while driving are severe. If you are caught driving while intoxicated (DWI) on marijuana, you will face the same penalties as a drunk driver.
You need to fight the charges against you, but taking on the system on your own is never a good idea. Instead, sit down with an Austin marijuana DWI lawyer from Hines & Holub to discuss your case and find out how we can help you beat or reduce your charges.
The Legal Penalties for a Marijuana DWI in Texas
The penalties for driving while under the influence of marijuana are the same as drunk driving and can devastate your future standard of living:
First offense is a class B misdemeanor. If convicted, you face three to 180 days in jail, up to $2,000 in fines, a surcharge of $1,000 or $2,000 per year for three years, and a license suspension of ninety days to one year.
Second offense is a class A misdemeanor. If convicted, you face a jail sentence of between thirty days and one year, up to $4,000 in fines, a surcharge of $1,500 or $2,000 per year for three years, a 180-day to two-year license suspension, and the required installment and use of an ignition interlock device (IID) while using a restricted drivers license.
Third offense is a third-degree felony. If convicted, you face two to ten years in jail, a fine of up to $10,000, 160 to 600 hours of community service, a surcharge of $1,500 or $2,000 per year for three years, a license suspension of between 180 days and two years, and the required use of an IID to drive.
Crimes can be exacerbated by other circumstances. In the case of a marijuana DWI, if there was a child under the age of fifteen in the car, the charges can be bumped up to a state jail felony.
Another thing to remember is that Texas (DWI) a DWI over time. This means that even if your last DWI was decades ago, it will still count as your first offense and you will be charged with a second-offense DWI now. All of these charges can drastically impact your life, which is why you need to fight them with the help of an Austin marijuana DWI lawyer from our firm.
Other Marijuana Penalties
Of course, unlike alcohol and prescription drugs, marijuana is illegal in Texas under virtually all circumstances. This means that if you get pulled over with marijuana on-hand, you'll likely be facing more than just a DWI charge.
You'll almost certainly be charged with possession, but if the amount is large enough, you could also be charged with intent to distribute. These charges can range from a class B misdemeanor all the way to a first-degree felony. Regardless, your Austin marijuana DWI lawyer will be able to help you take on these charges, as well.
Speak with an Austin Marijuana DWI Defense Attorney
If you have been charged with a DWI involving marijuana, you need to fight your charges to protect your freedom and your future. The costs, both legal and otherwise, can change your life for the worse forever if you don't.
Contact (DWI) as soon as possible so that we can start building a solid defense to get your name cleared. To get started with a free and confidential consultation with an Austin marijuana DWI lawyer, give us a call at 512-472-6565 or complete the form below.
Call our on-call attorney now to discuss your case now.
No matter how complex your charges may seem, you can have peace of mind knowing our legal team is behind you. You aren't in this battle alone. Get our Austin criminal attorneys on your side today.