Need an Attorney You Can Count On?
We are proven Criminal Defense Attorneys in Austin, Texas with outstanding track records.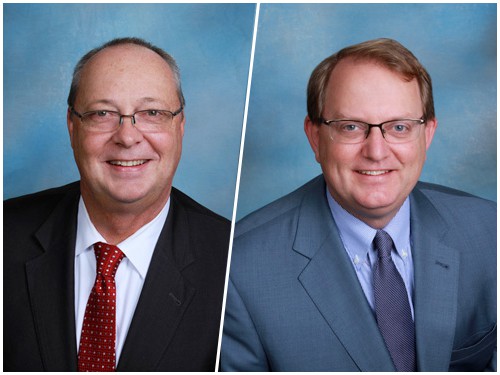 Even if you've only had one drink and your blood alcohol content is under the legal limit of .08 percent, if you get pulled over for a traffic violation, you could still get arrested for driving while intoxicated (DWI) in Austin. After being arrested and facing criminal charges, the potential consequences of getting convicted for DWI will have serious consequences, threatening your driving privileges, employment, financial well-being, and possibly even your freedom.
The stressful and harrowing experience of being arrested and charged with DWI in Austin-especially if it is your first offense-may make you ask yourself the question, "When does a person arrested for DWI have a right to an Austin attorney?"
The Importance of a Lawyer Following Your Arrest for DWI in Austin
In Austin, you have a right to have the assistance of an attorney immediately following your arrest for DWI. The circumstances following your arrest make it all the more critical to find a knowledgeable and experienced Austin DWI lawyer to help you maneuver your case through the criminal justice system.
It is important to hire an attorney as soon as you are arrested for an Austin DWI. You only have fifteen days to challenge the automatic suspension of your driver's license. If this hearing is not requested soon after your arrest, your license will automatically be suspended forty days after the date of your arrest.
The capable DWI attorneys of Hines & Holub can help you request this hearing in order to delay the suspension of your driver's license until the date of the hearing itself. This will allow you to retain your driving privileges and give us more time to collect the data surrounding your case, such as the police report or video.
What an Attorney Can Do for Your DWI Case
Texas DWI laws are complex, and obtaining a lawyer in Austin will help you formulate a strategy to avoid a conviction and the serious consequences that follow. Not only are your driving privileges at stake, a criminal conviction from a DWI can lead to hefty fines and even jail or prison time.
Retaining one of our Austin DWI attorneys as soon as you are arrested is crucial. By working with us immediately, we can begin to investigate and gather evidence, allowing us to advise you on the best course of action. It may be possible to get your case dismissed or make a plea deal to reduce your DWI to a lesser charge. There may be scientific evidence that could be disputed, or the police officers involved may not have followed protocol.
The Lawyers of Hines & Holub Will Challenge Your Austin DWI Charge
Every DWI charge is unique, and every client is different. The law offices of Hines & Holub will investigate the facts and circumstances involving your case. Regardless of the nature of your case, we will rigorously fight your DWI charges on your behalf.
If you have been charged with DWI in Austin, it is crucial that you seek out aggressive and knowledgeable lawyers with a good reputation for handling DWI cases. The law firm of Hines & Holub is experienced, dedicated, and will work hard to defend your rights and fight the DWI charges against you.
Call our on-call attorney now to discuss your case now.
No matter how complex your charges may seem, you can have peace of mind knowing our legal team is behind you. You aren't in this battle alone. Get our Austin criminal attorneys on your side today.