Need an Attorney You Can Count On?
We are proven Criminal Defense Attorneys in Austin, Texas with outstanding track records.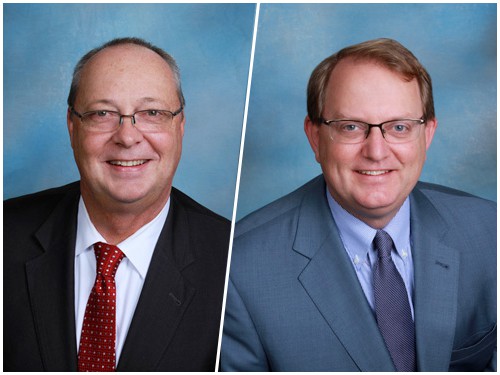 Getting pulled over and arrested for driving while intoxicated (DWI) is a serious situation that could have drastic consequences for your future. From increased insurance rates and fines to loss of reputation and even jail time, a DWI charge means that there's a lot on the line.
Getting your drunk driving charge dismissed needs to be a priority, and giving yourself the best possible chance for beating your charge means working with the best Austin DWI lawyer.
But how do you know who that is? Read on to find out what to look for in your DWI defense attorney.
Experience with Drunk Driving Cases
The best DWI attorney will have a proven track record of successfully defending clients against DWI charges. A lawyer might be a giant in his or her field, but if he or she specializes in a practice area such as bankruptcy or personal injury, you're probably better served looking elsewhere.
At Hines & Holub, we focus on nothing but criminal defense. Every year, we help people in Austin and the rest of Travis County take on their DWI charge and see it dismissed. Whether it's your first DWI or your fourth, we can help you determine the best way to challenge it in court and represent you throughout the legal process.
Knowledge of Texas Criminal Law and Sobriety Testing
It's not uncommon for people to assume that you can't beat a DWI. In most cases, people get charged with intoxicated driving because they failed a breathalyzer test or blood draw by having a blood alcohol content (BAC) above .08 percent. This becomes a demonstrable fact, so how do you challenge it?
The best DWI attorneys know how to introduce reasonable doubt or even get this type of evidence thrown out. Breathalyzers aren't perfect tools, for example. Fumes in the air or on your clothing might have given a false reading. Similarly, the arresting officers might have made an error when requesting the warrant for the blood draw, even if it was a No Refusal Weekend.
The partners at Hines & Holub have been exposing these types of errors in DWI cases for years. We've helped hundreds of people clear their names of DWI charges by convincing courts of the flaws in a sobriety test or by convincing a judge that the evidence was unlawfully collected.
One-on-One Attention and Dedication
Top DWI lawyers provide their clients with personal attention and absolute dedication. They want to see your charges overturned, and they also make a point of keeping you informed about the status of your case, what your options are, and what the likely outcome is.
Here at Hines & Holub, honest legal counsel is a hallmark of our practice. We make it a point to address all of your concerns and questions, and we make ourselves personally available to you throughout your case.
Call our on-call attorney now to discuss your case now.
No matter how complex your charges may seem, you can have peace of mind knowing our legal team is behind you. You aren't in this battle alone. Get our Austin criminal attorneys on your side today.