Need an Attorney You Can Count On?
We are proven Criminal Defense Attorneys in Austin, Texas with outstanding track records.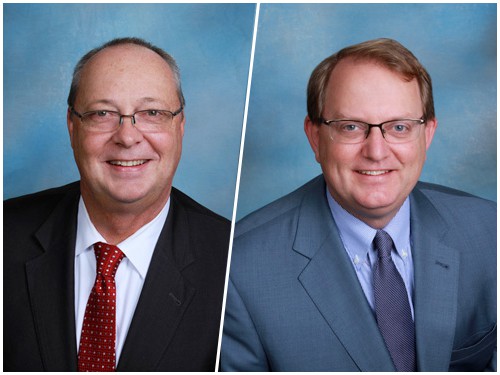 Reasons to Seek an Expunction or Sealing of Your Records
If you want a fresh start on life, one without your criminal record as baggage, then you need help from an Austin expunction lawyer.  After working out a favorable resolution to your case and attending to your responsibilities, you want to move forward with your life. Sadly, even if your case was completely dismissed, the record showing that you were initially charged with a crime can be the difference in getting or not getting a job.
How an Austin Expunction Lawyer Can Help You
Getting an expunction or destruction of your criminal records approved can be cumbersome and challenging if you are unfamiliar with the legal system. The process is detailed and paper intensive, and the rules to determine what cases are or are not expungible can be confusing. The Austin expunction lawyers at Hines & Holub are happy to review your records to see if you qualify, and can generally complete an expunction without you even appearing in court. We help clients through this process on a regular basis, often for clients who returned after we resolved their initial cases.
Answers to Frequently Asked Questions About the Expunction and Sealing of Criminal Records
For answers to questions specifically related to your case, call and schedule a consultation.  In the meantime, the information below will help you to become more informed about the overall process.
Can I receive an expunction of my arrest?
If you were arrested but never formally convicted, you may qualify for an expunction after waiting for the statute of limitations to expire. Under Texas law, a conviction can never be expunged, nor can a case that resulted in Deferred Adjudication probation (these qualify for another remedy, a Motion for Non-Disclosure). If your charges were dismissed, or if you completed some type of court diversion or drug court, you may also qualify.
If I plead guilty can I receive an expunction of my record?
Generally speaking, the answer is no. Technically, it is not the plea but the judge's finding of guilt that governs. If a court finds you guilty (i.e. convicts you) then you cannot receive an expunction. It is possible to plead guilty and ultimately have your case dismissed (deferred adjudication probation) but because of the probation supervision, the only remedy is sealing the case with a motion for non-disclosure.
I violated my probation.  Can I still have an expunction?
If you are on a regular supervised probation, whether it is deferred adjudication probation or not, then you do not qualify for an expunction. If you are on a deferred probation, then your case will be dismissed at the end of your term, but instead of a full expunction you will only qualify to seal the records with a motion for non-disclosure. This "sealing" protects the general public from being able to see you were ever arrested.
What does it cost to speak with an Austin expunction lawyer?
Your initial consultation is free of charge so come on in and ask questions.  We will be happy to assist you and discuss our fee schedule when you are ready to retain our services.
Can I be banned from getting an expunction in the future?
Yes, there are certain types of conviction which make it impossible for you to receive a future expunction, regardless of how long ago they occurred.  These include kidnapping, various sex crimes, and some family violence convictions.
Can an Austin expunction lawyer represent me in court?
Yes, we can take your request before a judge, which is typically part of the process.  If you are trying to get your records sealed, you have the right to request a hearing before a judge who will either approve or deny your request.  Your chances for success are much greater with the help of an experienced attorney.
What governs the expunction process?
This is found in the Texas Code of Criminal Procedure, Chapter 55.  The requirements that you must meet are all listed here, as are the guidelines for getting your record cleared or sealed. As with all aspects of criminal law, applying the law can be more complex than it sounds, so working with an Austin expunction lawyer is in your best interest.
Do I need to work with the criminal attorney I had before?
No, you can hire a new attorney to represent you in seeking an expunction or the sealing of your records.  In fact, if you had a public defender previously, you will need to hire a private Austin expunction lawyer for this aspect of your case.  They do not provide these particular services.
Call our on-call attorney now to discuss your case.
No matter how complex your charges may seem, you can have peace of mind knowing our legal team is behind you. You aren't in this battle alone. Get our Austin criminal attorneys on your side today.