Need an Attorney You Can Count On?
We are proven Criminal Defense Attorneys in Austin, Texas with outstanding track records.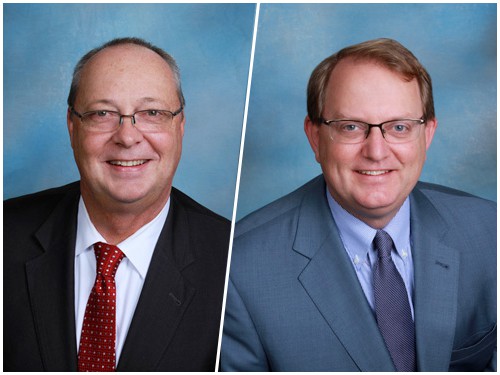 You can get help with an Austin jail release immediately. When time is of the essence and you are concerned about your loved one, calling an Austin jail release lawyer at Hines & Holub could be the fastest way to locate them and get them out of jail.
For a large segment of society, the thought of actually being arrested and taken to jail is something they have never really considered. There are also many people who will go their entire lives without being arrested, but know a friend or family member who has gone to jail, at least temporarily. I am no exception. When someone in or near Austin is arrested, he or she is taken to the Travis County Jail, which is run by the Travis County Sheriff's Office. The sheriff's deputies are in charge of booking/printing/photographing those who are arrested, and ultimately getting them in front of a magistrate who will set a bond. Once the bond is set, you can begin the process of an Austin jail release.
FIRST, see if your arrested person has been booked into the Travis County Jail. The arrest and booking process can take hours, but you can check the Travis County Jail Inmate Finder here for updates:
Travis County Jail Inmate Finder
This page will provide you with important information (please write it down): the person's booking number, the charge (either felony or misdemeanor), the cause number of the criminal case, and the person's bond amount. If you find them through that search, you know they are in the Austin jail, under the control of the Travis County Sheriff's Office. If not, they may either still be waiting to be booked in to the system (again, it may take a while) or they may have been arrested by another county's officers or police, like Williamson County. An Austin jail release lawyer can help you find an arrested person when it is unclear where they are in jail.
THE SECOND STEP for an Austin jail release is to contact an Austin jail release lawyer who can try to arrange for personal bond or cash-deposit bond. In Austin, criminal attorneys are permitted to do jail releases similar to bail bondsmen, and they can also negotiate terms of release with a magistrate or judge. What's more, while a bail bondsman cannot act until after a bond is set (i.e., until you see a magistrate), an Austin jail release lawyer can start an Austin jail release immediately by approaching the judge and waiving the magistration process, essentially moving the bond to the front of the line. Using a criminal attorney for an Austin jail release is often the fastest way to secure a friend or loved one's freedom.
(If the arrest was not in Travis County, contact the sheriff's office in the county where the person was arrested to get jail release information. Then call our office to see if we can assist you in getting the person released ourselves or with a local bail bond agency. )
Bail bondsmen generally charge a fee of around 10% of the bond amount, which is only to secure jail release. Once out of jail, the arrested person must still hire an Austin criminal attorney for the charge.  In many other counties, such as Williamson County, Hays County and Bastrop County, bail bondsmen are the only ones authorized to arrange for jail release. If your friend or loved one was arrested in Williamson, Hays, Bastrop, Caldwell, Blanco, Burnet, or some other county, we may still be able to assist you in finding bondsmen to get your person out of jail.
Important - If the arrest was very recent, the Travis County Jail website may not have information posted yet. Contacting an Austin Jail Release Lawyer can significantly speed up the jail release process, and get your friend or relative released from jail as quickly as possible.  Call us 24 hours a day, any day, to see how we can help, at 512 472-6565.
Plan for Your Austin Jail Release
In some instances, our clients have an idea that they are going to be arrested because they have been under investigation or the police were called after an incident. If you think that you will be arrested in the near future, call us. We can speak with you ahead of time, you can retain our legal services, and we can create a plan for processing your Austin jail release if necessary. This way, if you are being arrested, you can ask someone near you to call our office and let us know so we can locate you and begin to arrange for your release. This level of preparation is not available to everyone, but if you do plan ahead, it can ensure that the process goes more smoothly and faster than if you wait to contact us until after the fact.
Bail Is a Constitutional Right
Both in the United States Constitution and the Texas Constitution, bail is a right because of the fact that everyone is innocent until proven guilty. That means that if you know someone who has been arrested, they should qualify for an Austin jail release after our assistance or after making bail. In the rare event that someone you care for is not granted bail, you need a criminal attorney's help immediately. We are familiar with these scenarios and can assist you with bail reduction procedures in court. If this has just happened to someone you care for, it is not too late to hire an Austin jail release lawyer to help with the case.
Secure an Austin Jail Release for Family Reasons
As Austin attorneys, we have many clients with families. We understand that getting arrested can be devastating for those with family responsibilities. Parents who were watching the children no longer can. Those providing for the family can no longer work. It becomes a complicated and devastating situation. Losing a job is a real possibility after an arrest. This is why we need to get you or your loved one out of jail quickly so those obligations and daily life do not suffer.
Call our on-call attorney now to discuss your case.
No matter how complex your charges may seem, you can have peace of mind knowing our legal team is behind you. You aren't in this battle alone. Get our Austin criminal attorneys on your side today.