Need an Attorney You Can Count On?
We are proven Criminal Defense Attorneys in Austin, Texas with outstanding track records.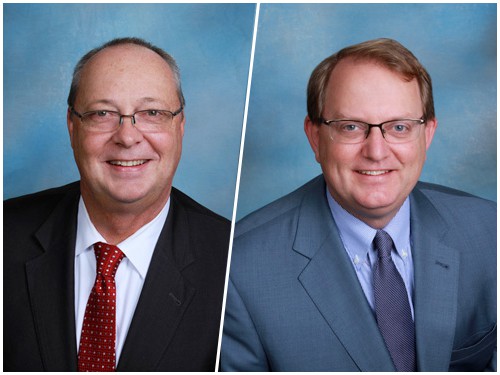 Arrest Warrants are issued by the court, and are signed by a judge or magistrate. They are the court's way of saying, "We need you at court to deal with your case, but we don't know where you are."  An arrest warrant tells the Austin police or Travis County Sheriff to bring you in whenever they have contact with you.  An Austin warrant lawyer at Hines & Holub can help locate existing warrants and advise you on the best way to proceed in clearing them.
Austin Traffic Ticket Warrants
Traffic Ticket Warrants are issued when someone fails to pay their ticket fines for traffic offenses. There is often a license suspension associated with this situation as well. These warrants are typically issued by the Austin Municipal Court in order to get people to pay up. They can often be cleared up by simply calling the Austin Municipal Court and starting a payment plan. Generally the warrant will be lifted once you start making payments. It is important to know that tickets must be handled in the jurisdiction where you got the ticket. If you have tickets in multiple counties, you will have to deal with each county individually to clear them.
Bond Forfeiture Warrants
Bond Forfeiture Warrants are issued by the court when a person fails to appear for court after being released on bond. They can be from District Court, County Court, or the municipal or community court. In Austin, they are generally executed by the Travis County Sheriff's Office. A bond is a promise to appear at court, generally with a dollar amount attached to that promise.  Once a bond is forfeited, the county pursues the money with a civil suit for the amount of the bond.  In order to clear up these types of bonds, it is usually necessary to settle up the civil suit at the same time before the court will put the case back on the docket. An Austin warrant lawyer can make the process much easier to understand and clear up.
Austin Police Warrants
The Austin Police Department executes warrants on people who have been charged with criminal offenses, including traffic tickets. Officers can come directly to your house or work to try to find you, or they may discover your warrant during a traffic stop. If you are arrested, you will be taken downtown to the Travis County Jail to be booked and see a Magistrate to set bond conditions. You may contact an Austin warrant lawyer from the jail to arrange for a personal bond.
Walk Through
A walk-through is a voluntary surrender on a warrant where the bond has already been arranged.  If you find out you are wanted, an Austin warrant lawyer or bondsman can work out the bond while the warrant is still pending. After the bond is signed and ready, you can then safely turn yourself in knowing you will be released after being booked. This is obviously much better than being arrested in your car or at work.
Even if you don't know whether an active warrant exists, if you have been contacted by the police or an investigator, it is advisable to contact a criminal defense attorney. An Austin warrant lawyer can advise you of and protect your rights, as well as acting as a defender between you and the government. If you or a loved one have an active warrant or have been contacted by law enforcement, call our office to set up a free consultation.
Facts About Texas Warrants
In order for a warrant to be legal, it must be issued in the name of the State of Texas and contain:
The name or description of the person being arrested
The offense the person is charged with
Signed by a named magistrate
An Austin Warrant Lawyer Can Protect Your Reputation
If you do have a warrant out for your arrest, we can help protect your reputation by ensuring that you will not be arrested at work and in front of coworkers and clients. We can also work to prevent the embarrassment of being arrested in front of your children and neighbors. By arranging for a walkthrough or voluntary surrender, we can arrange for you to turn yourself in on your own time, in your way. This way, you can come to the station when it is unlikely to be busy and be released on bond right away. The experience will be far less traumatic for all involved.
What You Should Know About the Great Texas Warrant Roundup
Various cities in Texas, including Austin, have launched a warrant roundup where they are allocating resources to find anyone with an outstanding warrant. Over 300 agencies throughout Texas are participating and coordinating efforts in order to bring more people in. Essentially, if you have had a warrant outstanding and have not been arrested, times are changing and changing quickly. Now this is a major law enforcement priority. The warrant roundup will even focus on warrants that are outstanding for parking and traffic violations. Fortunately, these renewed efforts still have a way to avoid embarrassment or an arrest: by turning yourself in ahead of time with the help of an attorney. Otherwise, if you fail to take action, you could find yourself arrested and in jail. Remember, that this is a statewide effort, so leaving Austin will not be enough to protect you from this law enforcement priority. The only way to protect yourself is to hire an Austin warrant lawyer, create a legal strategy, and turn yourself in at the appropriate place and time.
Speak With An Austin Warrant Lawyer Right Away
If a warrant is out for your arrest, time is of the essence. You do not want to delay in seeking legal help, or you could end up being arrested at an inopportune or embarrassing time. We are experienced and ready to assist you work through this legal challenge.
Call our on-call attorney now to discuss your case.
No matter how complex your charges may seem, you can have peace of mind knowing our legal team is behind you. You aren't in this battle alone. Get our Austin criminal attorneys on your side today.