Need an Attorney You Can Count On?
We are proven Criminal Defense Attorneys in Austin, Texas with outstanding track records.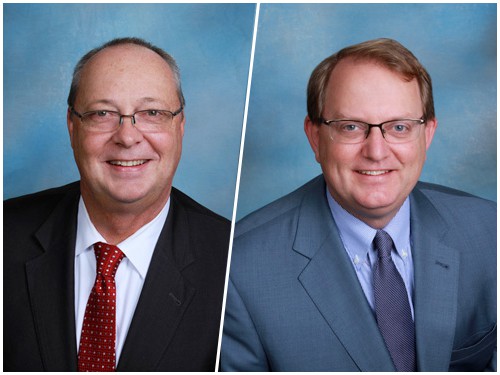 Using credit cards on a good day is dancing with high rates and late fees. But credit cards also come with a lot of rules and restrictions on who can use them and how. Perhaps you made a mistake with a credit card or were misled by someone else. Anyone who crosses a credit card company finds the whole credit card fraud department after them accompanied by a possible felony charge.
This should not be taken lightly, and you should not try to deal with it on your own or you risk having it on your record permanently. Instead, you should work with an Austin credit card fraud defense lawyer from Hines & Holub. We can help you sort out what went wrong and how to resume your good standing.
What Is the Penalty For Texas Credit Card Fraud?
If convicted, you face a fine of no more than $10,000 and between 180 days and two years in a state prison. If you are accused of committing credit card fraud against an elderly person, the charge may be increased to a third degree felony, and you could do two to ten years in state prison and receive a fine of up to $10,000.
What Qualifies as Credit or Debit Card Fraud?
Whether this has happened to you by mistake, or whether you erred and have used a credit card improperly, an Austin credit card fraud defense lawyer from our firm will look at your case with an impartial eye. Listed below are some examples of fraudulent credit card use:
Using someone else's credit card without permission
Using an expired or revoked credit card
Using a fabricated credit card number
Using a bought or stolen credit card
Making an illegal transfer of a credit card
Attempt to defraud with a debit or credit card
If you benefited from any of the above
What May Have Happened
An experienced Austin credit card fraud defense lawyer may be able to help you beat or reduce your charges. We will represent you throughout your trial, and we will fight for a not guilty verdict or negotiate a plea bargain with the prosecution in order to have your charge or punishment reduced.
Depending on your situation, a number of possible defenses may apply to your case:
You made an honest mistake
You didn't know what you did was wrong
You were pressured by someone else to misuse a card because you thought you were in danger
Your child used your or someone else's card
Non-Judgmental Advice from an Austin Credit Card Fraud Defense Lawyer
We have years of experience working from different angles of the legal system, and as seasoned white collar crime attorneys, we have seen it all. We understand that you may be shocked and scared in the face of a serious felony charge. We assure you that this charge may not have to be the end of the road.
Call our on-call attorney now to discuss your case now.
No matter how complex your charges may seem, you can have peace of mind knowing our legal team is behind you. You aren't in this battle alone. Get our Austin criminal attorneys on your side today.