Need an Attorney You Can Count On?
We are proven Criminal Defense Attorneys in Austin, Texas with outstanding track records.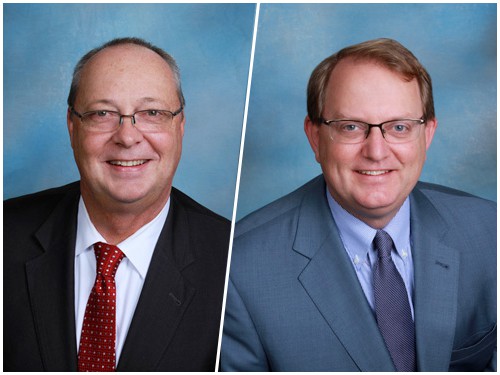 Even the way that you manage your business can make you vulnerable to criminal charges, many of which could result from simple mistakes. To protect your business, retain the services of an Austin deceptive business practices lawyer.
A business can live and die based solely on its reputation, which can be irreparably damaged by the mere accusation of deceptive business practices. Also known as deceptive trade practices, unfair business practices take a large toll on both consumers and the economy-and a charge like this will also take a toll on your professional and personal lives, even if it is unfounded.
This makes it incredibly important to protect yourself by working with an Austin deceptive business practices lawyer from Hines & Holub to build the strongest defense possible for you and your business.
Types of Deceptive Trade Practices
Texas does not follow the Federal Uniform Deceptive Trade Practices Act, although it has a thorough set of laws in its place that are called the Texas Deceptive Trade Practices Act (DTPA). Most deceptive business practices are arranged to lure customers into a store or business using false or misleading advertising or other fraudulent marketing.
False advertising covers any untrue claim made with the intention of selling a product or service. For example, stating that a device has a longer battery life than it actually does or that a car gets more miles per gallon than what is actually true.
Bait and switch is when a seller advertises one item with the intent that the consumer will buy a similar item at a higher profit margin.
Odometer tampering is a common form of false advertising in which an automobile's odometer is stopped or turned back in an effort to sell it at a higher price.
Deceptive pricing occurs when a business marks an item at a sale price, even if they never sell it at the regular price. This regularly involves raising the regular price simply to have a "sale" at a greater profit.
DTPA Violation Costs
The penalties for violating the DTPA are varied and depend entirely on the claims involved and the circumstances of any particular case. If the act was unintentional and committed without the defendant's knowledge, then the damages are usually only for the actual claimed amount.
However, if the act was committed knowingly or intentionally, the damages can be tripled. This will include the product, medical expenses, and other property damage, but not for mental anguish under DTPA. Mental anguish can still be claimed through other corresponding laws, increasing the already monumental amount you will have to pay out in restitution.
There are other costs, such as having a criminal record and the loss of business after a widely publicized trial. The only way to protect your interests is to quickly contact an Austin deceptive business practices lawyer to discuss your options for beating the charges against you.
Contact an Austin Deceptive Business Practices Lawyer
These are all misdemeanors of one class or another, and they will cost your business customers, profits, and possibly even your license to operate. If you are being accused of anything like this, please contact an Austin deceptive business practices lawyer from Hines & Holub so that we can defend your interests.
To get started, call us at 512-472-6565 to schedule your free and confidential consultation as soon as possible. You may also fill out the form below to have an associate contact you at a time of your convenience. Save your reputation and save your business by fighting the charges against you.
Call our on-call attorney now to discuss your case now.
No matter how complex your charges may seem, you can have peace of mind knowing our legal team is behind you. You aren't in this battle alone. Get our Austin criminal attorneys on your side today.