Need an Attorney You Can Count On?
We are proven Criminal Defense Attorneys in Austin, Texas with outstanding track records.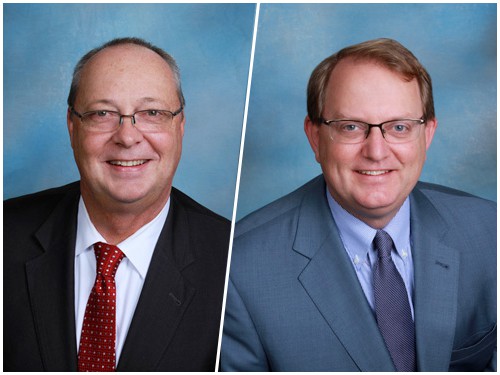 Many people don't realize it, but in many cases, impersonating someone online is a crime that can result in severe penalties-including imprisonment. Find out if your charges can be reduced or dismissed by working with an Austin online impersonation lawyer.
Computer crimes are a growing problem in the United States, and Texas is not exempt. One of the more costly variants of this type of crime is online impersonation. Legally, it can be considered a form of cyber bullying, harassment, or fraud, depending on intentions and other circumstances.
If you have been accused of this Internet crime, you need an experienced and knowledgeable Austin online impersonation lawyer from Hines & Holub to help you get the best outcome possible for your charges.
Two Types of Online Impersonation
Texas passed a law in 2009 that makes it illegal to use the name or persona of another person without consent and to create a website or profile on the Internet with the intent to harm, defraud, intimidate, or threaten someone.
This type of online impersonation is a third-degree felony and carries a fine of up to $10,000 and a sentence of two to ten years in state prison. Avoiding the worst of these punishments is why you absolutely need to have an Austin online impersonation lawyer in your corner.
The same law also specifically mentions using someone else's name without consent in online communications (such as texts or emails) that reference a name, Web address, phone number, or some form of personal information with the intent to deceive the recipient and defraud or harm someone. This charge is only a class A misdemeanor, but it can be upgraded to a felony if used to deceive emergency personnel into responding in some way. In Texas, a class A misdemeanor will cost you a fine of up to $4,000 and up to one year in county jail.
Defenses for Impersonation Charges
It is illegal to pretend to be someone you are not without his or her permission and with the intent to do something wrong. There are a few defenses that we may be able to use in court, however.
Depending on your circumstances, your Austin online impersonation lawyer may be able to build a case that shows that you thought you had consent; that the impersonation was without intent to harm, deceive, defraud, threaten, or intimidate; or even that your actions were not meant as a representation of a real person. Some of these may not be feasible if there were threatening messages made or if there is a picture of the accuser on the profile in question, but we can discuss this with you during your consultation.
Consult an Austin Online Impersonation Lawyer Today
No matter the circumstances of the situation that brought you to this point, you need to fight charges like these with everything you can. Not only do you face the fines and jail time, but a criminal record will follow you forever and deeply affect your opportunities for loans, careers, and your family. If you have been charged with this computer crime, you need to talk to a defense attorney from Hines & Holub as quickly as possible so that together we can build a solid defense and get you back to living your life.
To get started, call us at 512-472-6565 to schedule a free and confidential consultation with an Austin online impersonation lawyer. Alternatively, you can also fill out the form below to have us contact you at your convenience.
Call our on-call attorney now to discuss your case now.
No matter how complex your charges may seem, you can have peace of mind knowing our legal team is behind you. You aren't in this battle alone. Get our Austin criminal attorneys on your side today.