Need an Attorney You Can Count On?
We are proven Criminal Defense Attorneys in Austin, Texas with outstanding track records.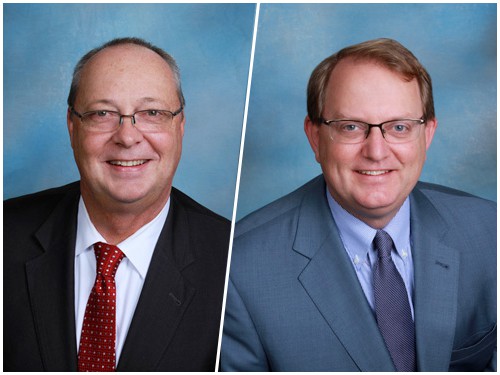 DWI charges can have a very real impact on your life and future, but by working with a Cedar Park DWI lawyer, you might be able to beat the charges against you.
While many people treat a driving while intoxicated (DWI) charge as if it's some sort of traffic ticket, it's anything but. A DWI is a criminal offense that can have incredibly negative consequences for your life. Fortunately-and also contrary to popular belief-DWI charges can be challenged in court and beaten if you have the right defense for your case.
Hines & Holub has extensive experience helping people just like you get their DWI charges dismissed or reduced in severity. A Cedar Park DWI lawyer from our firm will be able to help you develop a compelling defense that brings your case to a successful conclusion.
What's on the Line with a Drunk Driving Charge
As mentioned, a drunk driving conviction can result in far more serious consequences than a traffic violation. The severity of the legal punishments you face depend on whether you have any prior DWI convictions and how many. A number of other factors could also compound your punishment, such as having a blood alcohol content (BAC) above .15 percent or having a child passenger in the vehicle.
In their most general form, these are the punishments that you could receive if you get convicted, which is why it's essential to work with a Cedar Park DWI lawyer to get the most lenient sentence possible-or avoid one completely:
First DWI Offense -

Class B misdemeanor, fine up to $2,000, and up to 180-day jail sentence
Second DWI Offense -

Class A misdemeanor, fine up to $4,000, and up to one-year jail sentence
Third or Subsequent DWI Offense -

Third-degree felony, fine up to $10,000, two- to ten-year prison sentence
The Negative Consequences Don't End There
Even after you've paid your fine and served your time, the consequences of a DWI conviction don't stop with the legal punishment. You can expect your insurance premiums to go through the roof, and you might even lose your license.
Many people don't realize it, but a DWI conviction also means that you're going to have a criminal record, which can make it difficult to apply for jobs and even housing and loans.
The Right Defense
By working with a Cedar Park DWI lawyer, you might not have to suffer these negative repercussions. Whether your sobriety test involved a breath test, blood draw, or some other field test, you should know that no sobriety test is 100 percent accurate.
We can go over what happened with you and review the police dashcam footage to find the holes in the prosecution's case. Whether it's a plea bargain or complete dismissal of the charges, we can get you the best result for your unique situation.
Call our on-call attorney now to discuss your case now.
No matter how complex your charges may seem, you can have peace of mind knowing our legal team is behind you. You aren't in this battle alone. Get our Austin criminal attorneys on your side today.