Need an Attorney You Can Count On?
We are proven Criminal Defense Attorneys in Austin, Texas with outstanding track records.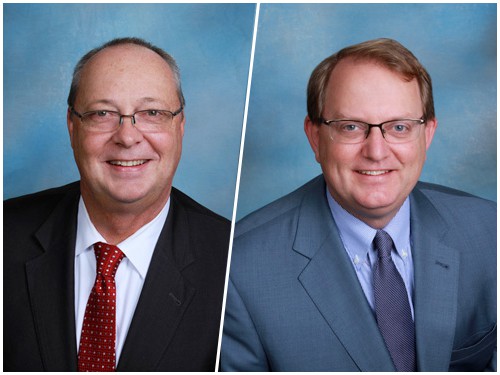 Don't take chances after being accused of a crime. Get the defense to protect your future by working with a Cedar Park criminal defense lawyer.
When you've been charged with a crime-any crime-it puts everything in your life at stake. This might sound dramatic, but it really isn't. Even a conviction for a minor charge will cause you to have a criminal record, which could result in serious consequences for your current life and greatly limit your future opportunities.
There's nothing more important than securing everything you've worked toward in life, so you have to do everything legally possible to beat the criminal charges leveled against you. A Cedar Park criminal defense lawyer from Hines & Holub can provide you with the courtroom experience and legal knowledge you need to see your charges reduced or dismissed.
Know What a Conviction Will Result In
Whether you're charged with a misdemeanor or a felony, a conviction will result in a number of penalties-some legally mandated and some that impact your social and professional lives. On the legal side of things, you're facing the possibility of a steep fine and potentially even jail or prison time, depending on your charge. Your Cedar Park criminal lawyer will help you determine what sentence the prosecution is likely to pursue.
In Texas, misdemeanors range from class A to class C. At their least severe, you could receive a fine of up to $500, while the most serious punishment could lead to a fine of up to $4,000 and up to one year in jail.
Felonies, on the other hand, have five classifications: state jail felonies, degrees one through three, and capital felonies, which are the most severe:
A state jail felony might result in anywhere from 180 days to two years in jail and up to a $10,000 fine.
Third through first degree felonies carry punishments that range from two years in prison all the way to ninety-nine years. You could also receive the same fine of up to $10,000.
A capital felony conviction could receive a sentence of death or life in prison without parole.
Consequences Beyond the Legal System
A criminal conviction will have an impact on your life that is far beyond what the legal system requires, however. Whether you were convicted for a DWI, a drug charge, or anything else, it will have an impact on your private and public life alike.
Odds are good that you'll lose your job, and your career might even be over. Finding new work can be incredibly hard with a criminal record, especially if you're a convicted felon. Finding housing and loan opportunities can be equally impossible. Depending on your conviction, you might even lose custody of your kids.
This all makes it critical to work with a Cedar Park criminal defense lawyer from our firm. Whether a full dismissal is possible or a plea bargain is your best option, we can help you avoid the worst of the consequences in front of you.
Call our on-call attorney now to discuss your case now.
No matter how complex your charges may seem, you can have peace of mind knowing our legal team is behind you. You aren't in this battle alone. Get our Austin criminal attorneys on your side today.