Need an Attorney You Can Count On?
We are proven Criminal Defense Attorneys in Austin, Texas with outstanding track records.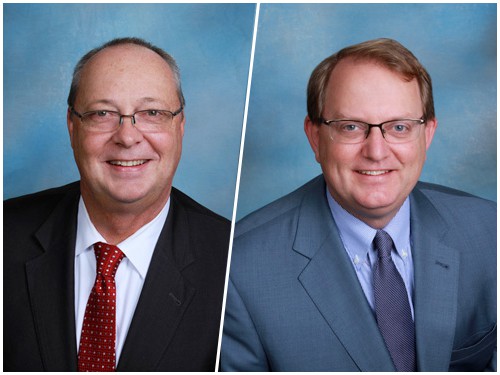 Work with a Hutto criminal attorney to build the defense that could see the criminal charges against you dismissed.
Criminal charges are not something to take lightly. Even a minor misdemeanor offense can have far-reaching consequences that affect multiple aspects of your personal and professional lives.
From drug offenses to DWI to violent crimes, no matter what you've been charged with, you're going to want to do everything in your power to avoid a conviction. Remember, all it takes is the introduction of reasonable doubt to clear your name. You could be one step away from beating your charge and not even realize it!
By working with a Hutto criminal defense lawyer from Hines & Holub, you can find out the best way to go about building your defense. From the moment we begin work on your case, our goal is to see you return to the life you knew prior to the arrest.
The Right Defense to Beat Your Charges
While many people are tempted to represent themselves, this is never an option to seriously consider. Your first priority should always be a full dismissal of your charges, but it's important to have all of your options available.
When you go without a criminal attorney, plea bargains are essentially off the table, as it's incredibly rare for prosecutors to view accused individuals without legal counsel as anything but an easy win.
While a public defender can get this option back on the table, it should be a last resort only. Sadly, public defenders are often overworked and aren't able to dedicate the full time and resources needed to win your case.
A Hutto defense lawyer from our firm will provide you with the personal attention and extensive experience you need. We know how to build the most compelling case possible, no matter what the criminal charges against you are.
Understanding What's at Stake
Even if you've been charged with a misdemeanor, you have to take it seriously. A conviction can have very real, pervasive consequences for your future that extend far beyond just a fine and a sentence of imprisonment-although those penalties are reason enough to avoid a conviction.
Losing your job and even your entire career are very real possibilities, especially if the alleged crime happened at work or involved sex or drugs. Your sentence might also include a suspension of your drivers license, which can greatly inhibit your personal freedom.
On the legal side of things, you can expect to receive a fine at the very minimum. For misdemeanors, fines can go all the way up to $4,000, while felonies can extend all the way to $10,000.
Terms of incarceration vary even more widely. A misdemeanor could result in as much as one year in jail, while felonies can range from 180 days in jail to ninety-nine years in prison. Capital offenses could even lead to life in prison or the death penalty.
Call our on-call attorney now to discuss your case now.
No matter how complex your charges may seem, you can have peace of mind knowing our legal team is behind you. You aren't in this battle alone. Get our Austin criminal attorneys on your side today.