Need an Attorney You Can Count On?
We are proven Criminal Defense Attorneys in Austin, Texas with outstanding track records.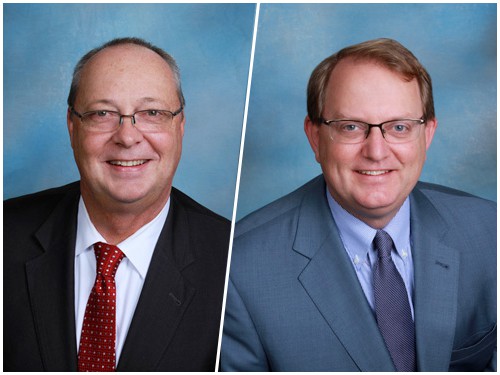 Have you been arrested for a crime involving marijuana? Find out how to build the defense you need to challenge your charges by consulting with a Hutto marijuana attorney.
By far, marijuana is the most common illegal drug to get arrested in connection with. While most of these charges involve possession, this isn't the only drug crime that can involve marijuana.
No matter what the exact drug charge was, you'll want to do everything that you legally can to avoid getting convicted. While the threat of incarceration and a fine is bad enough, a drug crime on your criminal record can drastically alter the course of your life.
Consult with a Hutto marijuana lawyer from Hines & Holub to find out how to develop the defense that could ultimately see your weed charges reduced or dismissed.
Marijuana Offenses in Texas
While Texas thankfully doesn't treat marijuana as the Schedule I drug the federal government lists it as, charges involving weed are still serious with very real consequences.
These are the most common drug offenses that our Hutto marijuana attorneys can help you overcome:
Possession -

Easily the most common weed-related offense, you can be charged with possession even if all the police find consists of stems, seeds, or even residue on a pipe.
Paraphernalia -

Pipes, bongs, roach clips, rolling papers, and even baggies can all count as paraphernalia, the possession of which is a Class C misdemeanor.
Manufacturing / Cultivation -

Growing marijuana can result in serious penalties, especially if the authorities decided that you had the intent to distribute.
Distribution / Selling -

Selling marijuana is almost as common of a weed offense as possession. If you are accused of selling marijuana near a school or certain other public areas, your charges could increase by an additional level of severity.
Trafficking -

Transporting marijuana is a crime that's taken seriously by both the Texas state government and the federal government. If the trafficking is alleged to have crossed state lines, you could be looking at a federal offense.
Defenses for Weed-Related Crimes
It might not be easy to beat a drug charge, especially if the police collected physical evidence in the form of drugs, but it can be done. A marijuana lawyer from our office will be able to evaluate your case and anticipate the prosecution's next move.
Whether you were accused of possessing marijuana that wasn't yours or of transporting weed when you didn't know the cargo contained marijuana, we can help you develop a compelling defense. Even if you think you're guilty, we can still help you get your charges dismissed or reduced.
Call our on-call attorney now to discuss your case now.
No matter how complex your charges may seem, you can have peace of mind knowing our legal team is behind you. You aren't in this battle alone. Get our Austin criminal attorneys on your side today.