Need an Attorney You Can Count On?
We are proven Criminal Defense Attorneys in Austin, Texas with outstanding track records.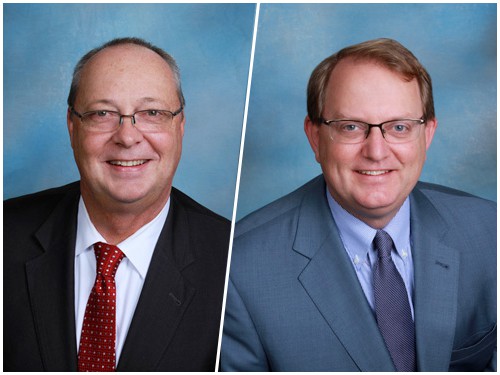 Don't take chances when you need to challenge a drunk driving arrest. Get the legal defense necessary to beat your charges by working with a Pflugerville DWI lawyer.
A DWI is a very serious criminal charge, and the consequences can affect your professional and personal lives, not to mention the lives of your loved ones. In addition to imprisonment and significant fines, you may be faced with a number of restrictions to your driving rights and required to spend time on community service.
Once you've been arrested for driving while intoxicated, you need to take action and hire a Pflugerville DWI lawyer from Hines & Holub. Our experienced defense attorneys can help you navigate the complicated legal process and help you get your charges reduced or dismissed.
Understanding a Drunk Driving Charge
In the state of Texas, a drunk driving arrest is made when the driver has a blood alcohol content (BAC) level of .08 percent or higher. While the arrest is publicly embarrassing, a DWI conviction can lead to serious penalties, including heavy fines and jail or prison time.
Even after your sentence has been served, you'll have to deal with a number of possible lasting consequences:
Follow-ups with your probation officer
Attendance of a victim impact panel (VIP)
Drug and alcohol evaluations
Don't Fight Your DWI Charge Alone
While some people treat a DWI arrest as a serious traffic ticket, nothing can be further from the truth. Make no mistake-DWI is a criminal charge, and you don't want to fight it without an experienced attorney on your side.
The penalties for DWI convictions also increase as you accrue convictions, which is why it's important to fight each and every charge: You never know when the next charge will be one that can't be dismissed or reduced.
Once we've been retained, your Pflugerville DWI lawyer will investigate your arrest and determine the best way to build your defense. These are just a few of the factors that will need to be considered:
The reason for the stop in the first place
The outcome of the blood alcohol reading
Extenuating circumstances of the sobriety test (rocky ground, fumes in the air, etc.)
Beyond the investigation, your attorney is also your negotiator. For example, if this is your first DWI arrest, it makes no sense for the prosecution to pursue the maximum penalties available. Your attorney will first seek a full dismissal and then negotiate for reduced sentencing if that isn't possible.
While you could negotiate on your own, a judge or prosecutor will be more likely to respond positively to someone with legal experience.
Call our on-call attorney now to discuss your case now.
No matter how complex your charges may seem, you can have peace of mind knowing our legal team is behind you. You aren't in this battle alone. Get our Austin criminal attorneys on your side today.